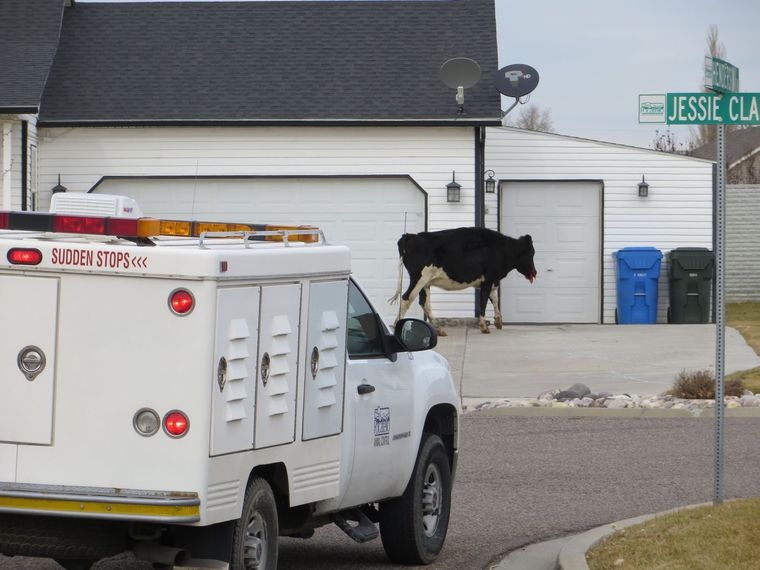 Pocatello, Idaho, police say two cows that escaped from a meat-processing business have been captured.
The Idaho State Journal reports that officers were told by Anderson Custom Pack that employees found the missing cows and brought them back to the business Saturday.
A total of five cows fled from Anderson Custom Pack in two recent incidents.
One of the cows was recaptured on Dec. 15 and two were fatally shot_one by Pocatello police and the other by one of Anderson's owners.
Police said the cows recaptured Saturday were not injured.
Anderson Custom Pack has said the cow that fled the business Dec. 12 escaped on its own while the other four cows were intentionally released by a trespasser.