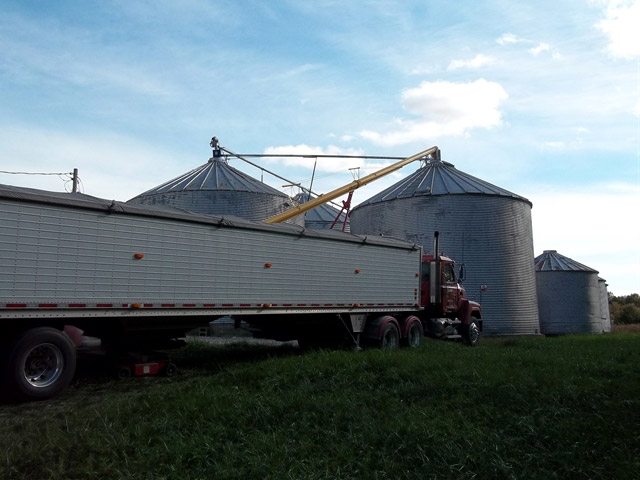 The state of Missouri is allowing temporary changes in grain hauling regulations to help farmers get their crops to market.
The Missouri Department of Transportation says private and for-hire motor carriers will be able to haul corn, soybeans and other grains at heavier than normal weights. The change takes effect immediately and lasts through midnight, Dec. 14.
KYTV reports farmers are struggling to harvest their crops because of recent heavy rains. The changes will allow haulers to carry up to 10 percent more than their licensed weight. The heavier loads will not be allowed on interstates.
The state also will not require overweight permits for the slightly overweight loads.