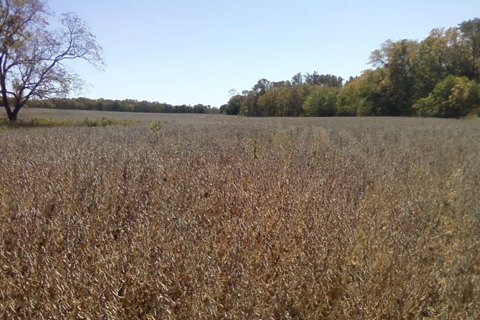 Missouri farmers are hoping to add a new buyer for their crops as the U.S. and Cuba begin to normalize relations for the first time in half a century.
Currently, exports to Cuba are limited by prohibitions requiring it to pay cash for the shipments it receives, the Southeast Missourian reports. If talks continue, U.S. exports such as rice, soybeans, poultry, beef and pork could become popular items to ship to the communist nation.
Rice is particularly promising because Missouri is among the nation's top rice producers and Cuba is a huge consumer.
"With the possibility of being able to export agriculture products to Cuba, rice would be the first likely commodity imported," said Michael Aide, chairman of the Agriculture Department at Southeast Missouri State University. "Missouri rice is readily exported all through the Caribbean, and there would be a great market opportunity for Missouri rice in Cuba."
In 2013, approximately 160,000 acres of rice were harvested in Missouri, according to the University of Missouri Extension. Acres planted for rice began to increase in the state in the 1970s, and yields have risen about 60 pounds per acre since then. Rice sales currently exceed $15 million per year, according to extension.missouri.edu.
"If Cuba imported U.S. rice, we would probably see markets rearrange to a point where rice would be more attractive to plant," he said.
Matt McCrate, vice president of the Missouri Soybean Association, said crops grown in the Bootheel can be shipped down the Mississippi River to New Orleans, which is "just a hop, skip and a jump" away from Cuba.
"I think our supply is more than enough to supply anything that Cuba needs. It would just be an added market for us," he said. "Right now soybean prices, corn prices, rice prices are much lower than what they were a year or two years ago, and opening up that market would help up some of the pricing that we have."