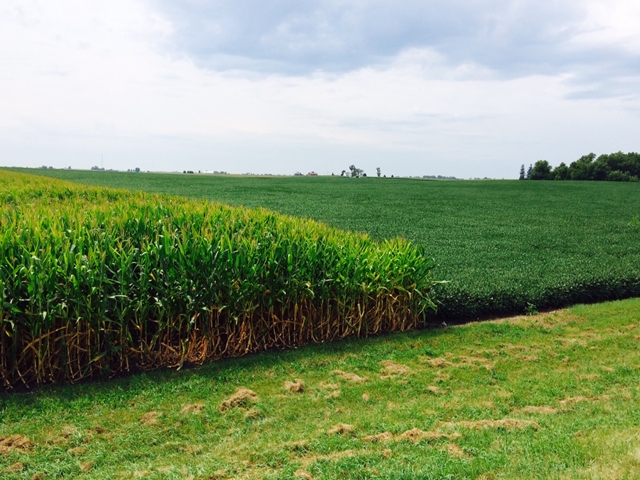 For 2017, all types of land in Missouri increased in value. The price of good cropland is $4,877 per acre, which is up $200 or 4.3% above last year, according to the 2017 Missouri Farmland Values Opinion Survey. Good pastureland in the state averages $2,916 per acre, an increase of $232 or 8.6%. Timber land values increased $105 per acre to average $2,012 per acre, while hunting and recreation land increased $241 per acre to average $2,048 per acre.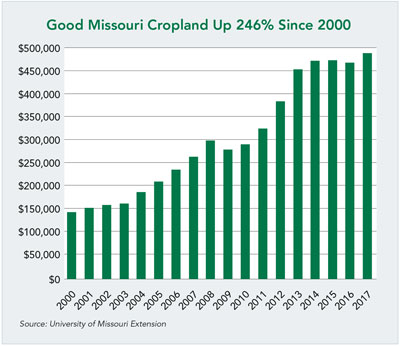 This year's gain erases the 1.2% decrease noted in last year's survey and resumes the nearly uninterrupted increase in values since 2000. Values have edged back only twice—2016 and 2009—in the 18-year time span­.
Sustained cattle prices, off-farm income, steady cash rents and low interest rates are all believed to be contributing to the price strength for Missouri land, report the University of Missouri's Ray Massey and Hannah McClure, who conducted the survey.
Respondents, which include lenders, rural appraisers and farmers, noted good cropland rarely comes on the market. So, when it does, the price necessary to buy it continues to be strong. Other respondents indicated some land is for sale at high prices and is staying on the market for extended periods of time. Farmland investors seem to be back in the market, too. Additionally, an influx of Amish and Mennonite buyers continue to increase demand in certain regions.
Missouri farmland buyers remain similar to previous years: 68% of buyers plan to farm the land themselves, 21% plan to rent out the land and 11% plan to use the land for non-farming purposes.
For the next 12 months, respondents expect cropland values to rise 0.3%, pasture values to increase 0.6% and non-crop/non-pasture values to gain 1.3%. 
Want more farmland news? Subscribe to LandOwner Newsletter, a must-have resource for both farmers and landlords.