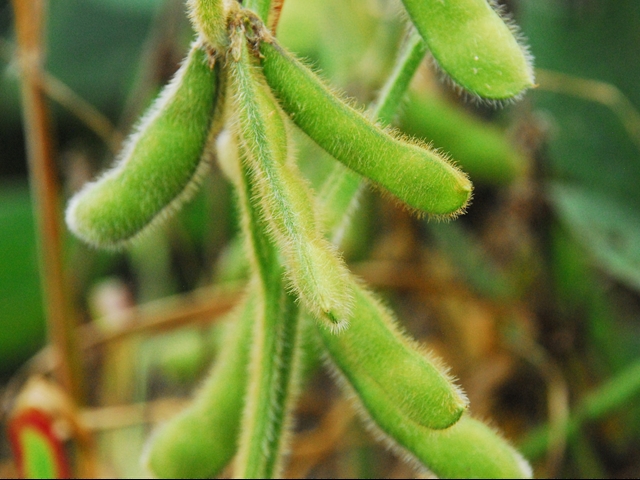 Soybean acres are likely to rise in 2017 while corn falls 
Experts predict soybean acres will rise noticeably in 2017 while corn acres will decline. Yet the extent to which either of those acreage swaps happens will be determined in large part by demand for the crops entering the new year, says Pat Westhoff, director of the Food and Agricultural Policy Research Institute (FAPRI) at the University of Missouri.

Another factor is a probable return to more typical growing conditions relative to the abnormally good planting window many producers experienced in 2016.

"It isn't so much that people don't want to plant, but we'll go back to more typical conditions and more prevent plant in line with a typical year," Westhoff predicts.

Farmers' cash position will also factor into decision-making for the upcoming season, says Gary Schnitkey, ag economist at the University of Illinois.

"I expect more of a shift next year because we're running out of liquidity," Schnitkey says. "Not only the profitability of soybeans will be projected higher, but it has lower costs, so those things will move 
us toward soybeans."

In August, FAPRI published a baseline update forecasting 2017 soybeans at 85.7 million planted acres, up from 83.7 million in 2016. 

Westhoff points out for soybeans or any other crop, the movement of fertilizer values as well as futures contracts will be important guiding planting decisions. 
What Does It Mean To Me?

• Corn acreage could decline by millions in favor of more profitable soybeans.

• Cash position and weed pressure will shape planting decisions.

• Wheat faces challenges but not a wholesale acreage drop off.    
Additionally, pressure on wheat prices will lead some eastern Corn Belt producers to switch into soybeans, Schnitkey says. Although broadly farmers remain interested in cutting back on crop technology and traits, soybeans represent an exception because of increasing resistance from weeds such as water hemp. 

"Weed control is getting harder and harder," he says.  
Wheat Optimism. Although prices have been grim for wheat in recent months, cash prices for the July 2017 contract, which stood at $4.61 as of mid-October, suggest there might be a bit of carry built into the market, Westhoff says. 

In Oklahoma, producers should be careful to apply the necessary inputs to yield high-quality wheat, says Kim Anderson, Oklahoma State University Extension specialist. 

"This is not the year to short on nitrogen," Anderson cautions. "You must have protein, test weight and milling quality."