Sugar Beets Get Beat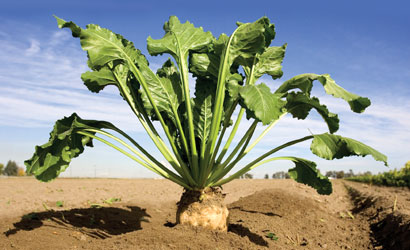 The Agriculture Department has announced it will have interim rules governing genetically modified sugar beets in place by the end of the year. The news comes after a federal judge in California threw out the approval of Roundup Ready sugar beets for commercial planting in August, saying USDA had not properly considered the potential environmental impacts.
USDA has issued permits for seed producers to make plantings that would not be allowed to flower. Sugar beets account for more than half of the U.S. sugar supply, and Roundup Ready seeds were planted on about 95% of all sugar-beet acres.
USDA says it will give priority to the completion of a study on Monsanto Company's Roundup Ready sugar-beet seeds for potential reapproval within two years. Secretary Tom Vilsack says his department is responding not only to the concerns of producers about the period during which they will have to comply with the court order, but also to USDA's goal of "continuing efforts to enable coexistence among conventional, organic and biotechnology production systems."
Meanwhile, groups opposed to genetically modified foods have filed a lawsuit against USDA for allowing limited plantings of genetically modified sugar beets for seed. The plaintiffs, which include the Sierra Club, claim these plantings could still contaminate neighboring crops and are asking a judge to forbid planting of any altered sugar-beet plants. USDA has declined to comment on this lawsuit. —Jeanne Bernick
---
HIPAA Designation Important to Farm Families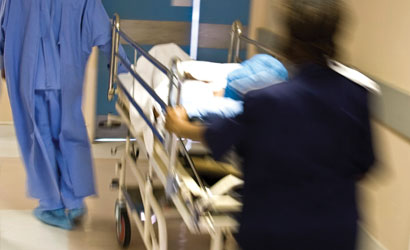 The Health Insurance Portability and Accountability Act (HIPAA) became law in 1996. The intent of the legislation was to protect and keep an individual's health and medical information private. However, the legislation resulted in an unintended consequence, says Gary Hachfield, an agricultural business management specialist with University of Minnesota Extension.
"The law requires that you list in your health care directive or other personal estate documents the individuals to whom you grant access to your medical information," Hachfield says. "These individuals are referred to as HIPAA designees. If their names do not appear in the documents, they cannot access your medical records or be given any information regarding your medical condition. This includes family members."
For example, a husband and wife are in an accident and neither have a health care directive or HIPAA designees. The husband is in intensive care and unconscious. The wife has minor injuries and is released. Because she is not listed as having HIPAA authority, the hospital cannot tell her anything about her husband's condition.
The remedy is to complete or update your health care directive and list your HIPAA designees. Leave a copy on file with your doctor, clinic and hospital.
---
Qualify for Larger Educational Tax Credits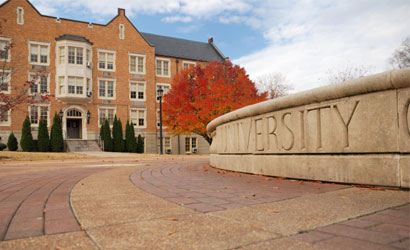 In 2009, the tax laws were changed to allow a larger educational tax credit. For farmers who have two or more kids in college, the credit can easily be $5,000 or more, says Paul Neiffer, a CPA with Hanson NvO who specializes in farm tax issues. However, if the adjusted gross income (AGI) of the family is too high, the credit is reduced or disallowed.
By using the Section 179 deduction, the family may be able to reduce AGI enough to get the full credit. The Section 179 expense deduction is often used by farmers to expense equipment purchased during the tax year and then depreciate the remaining cost of that equipment, but it can also benefit farmers by helping them reduce AGI. For 2010, the Section 179 deduction is limited to $250,000 and is phased out if the farmer purchases more than $800,000 of equipment, Neiffer says.
The expense deduction cannot reduce the earned taxable income of the farmer below zero (including wages earned by the farmer and his spouse). The amount of the equipment purchase that is not reduced by the Section 179 deduction is depreciated using normal tax rules, he says.—Jeanne Bernick
---

Economics Challenge Cobs as Biofuel
Most farmers would need to receive about $100/dry ton from biofuels companies to persuade them to add a cob-collection operation during corn harvest, according to a Purdue University study by agricultural economist Wallace Tyner and graduate student Matthew Erickson.
"While cobs could potentially become an important bioenergy feedstock, the high cost represents quite an impediment to development of the industry unless there are government subsidies," Tyner says.
In addition to the $100/ton price, researchers discovered farmers would be most likely to collect cobs if they made up at least 20% of the corn stover and if rental charges for cob-collection wagons were half of the standard $28,000 seasonal rate. —Jeanne Bernick
---
COMBO Product Released for 2011
After several years of planning, the Risk Management Agency will release the COMBO product for use in insuring crops for the 2011 cropping year. The first experience many producers will have with the product will be when insuring wheat for 2011, says Gary Schnitkey, University of Illinois ag economist.
COMBO is meant to simplify crop insurance choices, replacing many individual farm-level products with one product. The release of COMBO does not impact county-level plans such as the Group Risk Plan (GRP) or Group Risk Income Plan (GRIP).
The COMBO product has three "plans" offering coverage previously contained in the Actual Production History (APH), Crop Revenue Coverage (CRC), Income Protection (IP) and Revenue Assurance (RA) products (see table below).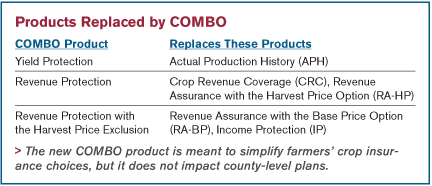 A Yield Protection plan will make payments when yields fall below a yield guarantee. Yield Protection replaces the APH product.
A Revenue Protection plan will make payments when revenue falls below a revenue guarantee. Under Revenue Protection, the guarantee can increase if the harvest price is above the projected price. Revenue Protection is similar to coverage offered under CRC and RA with the harvest price option.
Revenue Protection with the harvest price exclusion will make payments when revenue falls below a revenue guarantee. With the harvest price exclusion, the guarantee will not increase if the harvest price is above the projected price. Revenue Protection with the harvest price exclusion replaces IP and RA with the base price option.
---
Top Liners
"Marketing isn't about this year, it's about profits for the next 10 years." Mark Gold, Top Third Ag Marketing
"Go to your high school class reunions and build relationships. Your classmates will inherit family farms [you can rent]." Steven Johnson, Iowa State University ag economist
"I have always said there is only one thing that can bring our nation down: our dependence on foreign countries for food and energy."  U.S. Representative John Salazar (D-Colo.)
---
Top Producer, October 2010