Soybean Association Changes Farm Bill Position
The American Soybean Association (ASA) says it will support a 2013 Farm Bill that includes updating and extending the current Counter-Cyclical Program (CCP). ASA will continue to support the Supplemental Coverage Option (SCO) included in both House and Senate versions of last year's farm bills as a complement to federal crop insurance. ASA will also support farmers having a choice between "higher options" for these two programs, recognizing that producers in different growing regions have different priorities for protecting their farm income.

ASA President Danny Murphy, a soybean farmer from Canton, Miss., says that because of ARC's higher cost and the need to find additional savings in the farm bill, ASA has "decided to support updating and extending the CCP program included in current law."
---
Excellent-quality Illinois farmland up 21%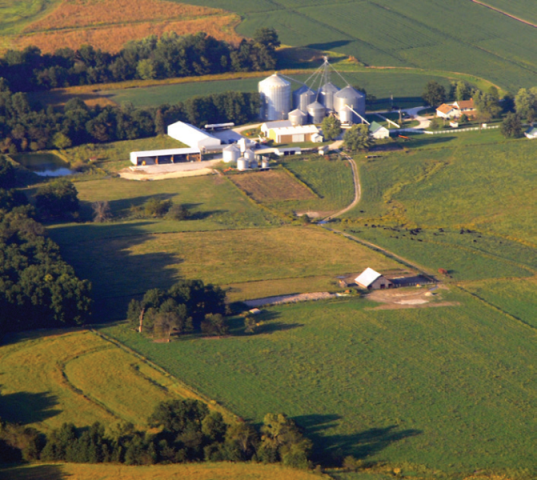 A survey of the state's farm managers and appraisers found the value of Illinois farmland again rose by double-digits in 2012 and values are expected to rise in 2013, according to the 2013 Illinois Land Values and Lease Trends Report.

"The price of excellent productivity farmland was estimated at $10,510 per acre price on Jan. 1, 2012 and $12,670 per acre price on Dec. 31, 2012, an increase of 21% during the year," says Dale Aupperle, AFM, ARA, general chairman for the annual Land Values Report program. "Good quality farmland price was estimated at $8,980 at the beginning of the year and $10,500 at the end of the year, an increase of 17%."

Average farmland price was $7,560 per acre at the beginning of the year and $8,770 at the end of the year, an increase of 16%. Land rated as fair productivity was priced at $5,980 at the beginning of the year and $6,980 at the end of the year, indicating a price increase of 17%. The survey was done late in 2012 and early in 2013 by members and affiliates of the organization.

"Land price increases in 2012 were comparable to 2011 increases, when all land classes has close to a 20% increase. Increases in 2011 and 2012 were above average. Average yearly increases in land prices averaged 7% across all of Illinois between 1970 and 2012," says Gary Schnitkey, University of Illinois economist. Yearly increases averaged 12% from 2006 to 2012.

"Farmland truly is what it earns," Aupperle says. "Net farm income across Illinois was stable-to-increasing this past year due to higher commodity prices and payouts from crop insurance."
---
No Dairy Title: No Farm Bill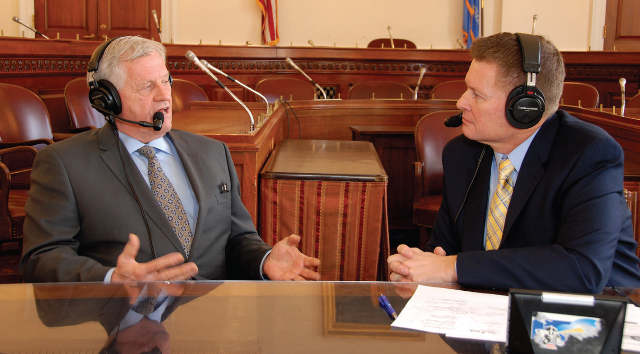 Current Dairy Program Failing. Rep. Collin Peterson (Dem., Minn.) tells AgriTalk Radio's Mike Adams that the current dairy program is not working and a new dairy title must be included in the next farm bill.
In a nutshell, Rep. Collin Peterson (Dem., Minn.) ranking minority member of the House of Agriculture Committee, says the current dairy program is not working. "Dairy will be included, or I don't think there will be a farm bill," Peterson told AgriTalk Radio's Mike Adams (AgriTalk is now part of the Farm Journal Media).

Peterson believes he still has "good support" for the Dairy Security Act, which includes both margin insurance and a dairy stabilization program.

The biggest help in moving the bill forward is to provide a target for both total farm bill budget savings and cuts to the Supplemental Nutrition Assistance Program (food stamps). If House and Senate leaders could first agree to target numbers for each, Peterson says a farm bill could be fashioned to meet them.
---
USDA Sets Threshold on Interest Rates
USDA announced in March an interim rule that sets thresholds on the interest rates charged by lenders on guaranteed farm ownership and operating loans. 

"By providing clear thresholds on interest rates for federally guaranteed loans, USDA is ensuring greater certainty to producers, making compliance easier for our lenders and ensuring greater benefits for all farmers and ranchers," says Agriculture Secretary Tom Vilsack. "It is important that American agriculture continue to play a key role in driving economic growth and creating good-paying jobs across the American middle class."

USDA's Farm Service Agency guaranteed loans reduce the risk of loss to lenders by guaranteeing up to 95% of the loss of principal and interest on a loan. By reducing a lender's risk, borrowers benefit from a lower rate.

At this time, FSA is also requests additional comments on the interim policies in the rule, aiming to assure that the benchmark rates required of lenders do not prevent farmers and ranchers from obtaining guaranteed loans. USDA is seeking comments through June 3, 2013. The interim rule is part of USDA's work to expand credit opportunities for American's farmers and ranchers.
---
Top Events that Mark the Years
1984 Soybean production takes off in Brazil; rural banks continue to close at the rate of one every six days

1986 Farmland values crash, Iowa land hits $787 per acre; Conservation Reserve Program begins

1987 Modems and PCs catch on in rural areas; Black Monday stock markets crash; President Reagan signs the Agricultural Credit Act of 1987

1989 The Berlin Wall falls; California's San Joaquin Valley farmers on "60 Minutes" over use of subsidized U.S. Bureau of Reclamation water

1990 Iraq invades Kuwait and the U.N. imposes a global trade embargo against Iraq. President George H. W. Bush signs the Clean Air Act

1993 NYC World Trade Center is bombed by terrorists; floods are widespread across the Midwest

1994 NAFTA becomes law

1995 The World Trade Organization is created, replacing GATT; The Roslin Institute in Scotland clones the first mammal, a sheep named Dolly.

1996 EPA approves the first Bt corn for sale in the U.S.

1997 The National Cheese Exchange is replaced by a Chicago Mercantile cheddar cheese cash market

1997-1998 GMO crop debate escalates and the EU announces it will enforce labeling of foods made with GMOs
1999 The Dow Jones Industrial Average closes above 10,000

2000 StarLink, a Bt corn product not approved for human consumption, is found in taco shells

2001 Foot-and-mouth disease is confirmed in Britain; Terrorists strike the World Trade Center, damage the Pentagon

2002 Freedom to Farm is reversed; Farmland Industries declares bankruptcy; Clean Water Act becomes law

2003 BSE confirmed in U.S.

2004 California bans MTBE in gasoline, setting the stage for ethanol; soybean rust is confirmed in the U.S.

2007 Iowa State University's Annual Land Value Survey shows average Iowa farmland value tops $3,000 per acre

2008 Second 500-year flood in 15 years

2009 U.S. dips into an economic recession that affects consumer food purchases

2010 Catastrophic earthquake hits Haiti; BP oil spill damages Gulf Coast; USDA lowers corn crop projections; egg recalls on Iowa farms

2012 Worst drought in 50 years; record high corn and soybean prices and net farm income; Barack Obama elected for a second term as U.S. President

2013 Japan opens beef trade for first time; markets stay volatile; no farm bill decision as of March