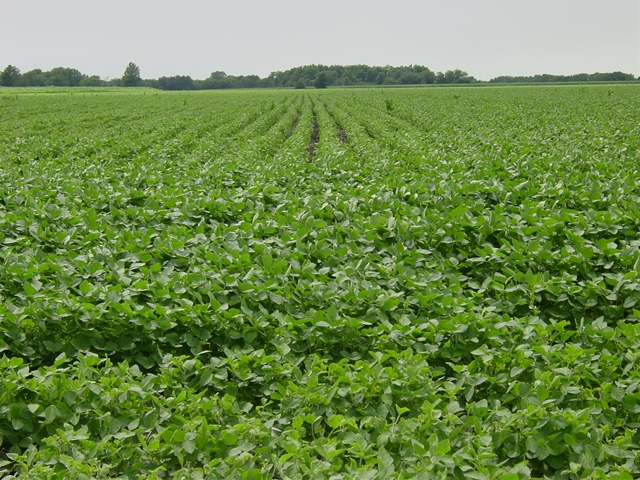 Monsanto Co., the biggest seed company, posted better-than-expected fiscal first-quarter earnings and revenue, helped by sales of its newest soybean variety that's genetically modified to withstand pests in South America.
Profit excluding one-time items was 47 cents a share in the three months through November, St. Louis-based Monsanto said today in a statement, beating the 35-cent average of 20 analysts' estimates compiled by Bloomberg. Revenue fell to $2.87 billion from $3.14 billion, exceeding the $2.8 billion average estimate.
Monsanto forecast sales of its new Intacta soybeans will now more than quadruple in the current fiscal year, exceeding a previous target of as much as 12 million acres.
"Intacta was obviously a big benefit in soybeans because they exceeded expectations there," Chris Shaw, a New York-based analyst at Monness Crespi Hardt & Co., who has a hold rating on the shares, said today by phone.
The shares rose 0.2 percent to $115.97 at 9:33 a.m. in New York.
First-quarter net income fell to 50 cents a share from 69 cents a year earlier. Intacta sales helped the company post a 48 percent increase in soybean-seed revenue in the first quarter, while corn-seed sales fell 12 percent.
Monsanto, led by Chairman and Chief Executive Officer Hugh Grant, reiterated its forecast for full-year earnings excluding one-time items of $5.75 to $6 a share. The average of 23 estimates was $5.87.
Spending Plan
Despite its gains with Intacta, the company reduced its forecast for full-year gross profit growth in the seeds unit to a percentage in the "high single digits" from a prior outlook of "double digits."
To compensate, Monsanto said it now plans full-year base operating spending to be flat or slightly lower, compared with a previous forecast for an increase in line with inflation.
Corn prices, which have gained for the past three months, are still down by about half since their 2012 peak amid forecasts for record global harvests. Soybean prices are also down in the same period, albeit by less. Cheaper commodities cut U.S. farmer incomes by 21 percent last year, the Department of Agriculture estimated Nov. 25.
Monsanto is repurchasing $10 billion of stock under a two-year program announced in June as Grant tries to double per-share earnings over five years.