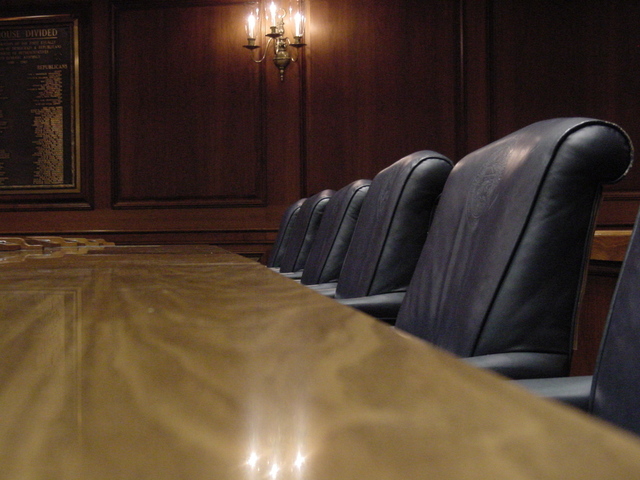 Monsanto Co. has revived talks with BASF SE about a possible combination of their agrochemicals businesses, according to people familiar with the matter, after it rejected a $62 billion takeover offer from Bayer AG.
The U.S. company is exploring various transactions, including the potential acquisition of BASF's agriculture-solutions unit, the people said, asking not to be identified as the discussions are private. In return, Germany's BASF would likely receive newly issued shares in Monsanto, the people said. Discussions are at an early stage, and no final decisions have been made as talks with Bayer are continuing, they said.
BASF is providing the latest twist in a prolonged attempt by the world's top six suppliers of pesticides and seeds to consolidate. While Dow Chemical Co. and DuPont Co. are progressing with their planned merger relatively quickly, the planned $43 billion takeover of Syngenta AG by China National Chemical Corp. has attracted regulatory and political scrutiny.
"Looking at the agricultural chemicals and seeds landscape, Monsanto-BASF is the most logical combination," said Christian Faitz, an analyst at Kepler Cheuvreux, who has a buy rating on BASF and estimates the enterprise value of the Ludwigshafen-based company's division to be as much as 20 billion euros ($22 billion).
Shares of BASF added 3.2 percent to 71.66 euros as of 10:35 a.m. in Frankfurt. Bayer had added 1.7 percent to 94.47 euros, amid a general advance in European stocks today.
Board Split
At stake for both BASF and Bayer, fierce rivals in the market for products such as pesticides, is the chance to create the world's largest agrochemical and seeds supplier.
BASF's interest may serve to strengthen Monsanto's hand in negotiations, yet the board of the U.S. company remains split over the merit of potential deals with both of its German suitors, one of the people said, with some executives keen to remain independent and others preferring a takeover. The company in May rejected the $122-a-share offer from Bayer, saying the bid was too low. It said in its earnings statement last month that it has been in discussions over the last several weeks with Bayer, as well as with other parties, about "alternative strategic options."
Monsanto would likely face pressure from its shareholders if it opted to buy BASF's division and issues shares to pay for it instead of accepting Bayer's all-cash premium offer, one of the people said. The price represented a 37 percent premium on Monsanto shares from their May 9 level.
Representatives for BASF and Monsanto declined to comment.
Into the Fray
Talks with Monsanto means BASF moves from the sidelines of agrochemical consolidation to center stage. Its crop-care business generated 5.82 billion euros in sales last year. Swapping its agricultural division for a stake in Monsanto doesn't sound very attractive, said Peter Spengler, an analyst at DZ Bank.
Earlier this year, Monsanto held talks with both BASF and Bayer about possible deals after losing the battle for Syngenta to ChemChina, people familiar with the matter said in March. Averse to overpaying for assets, BASF until now has focused on smaller transactions, including the purchase of a coatings business from Albemarle Corp. for $3.2 billion last month.
In recent weeks, the company assembled a core group of financial advisers primed to pounce on potential deals, summoning bankers to its headquarters to assess their expertise and availability, according to people familiar with the situation.
Plant Partnership
BASF's plant science unit has had a partnership with Monsanto since 2007. The division, which is separate from its crop fungicides and herbicides operation, develops genetically- modified seeds for crops such as corn, soybean and rice. The German company doesn't disclose separately any income it derives from the venture."
Monsanto has become vulnerable to a takeover as a number of problems piled up this year. The company's profits continue to suffer, and it has said full-year earnings will now be at the low end of a previously announced range of $4.40 to $5.10 a share. It has also clashed with some of the world's largest commodity-trading companies and been locked in disputes with the governments of Argentina and India.
(Updates with analyst comments from fourth paragraph.)
--With assistance from Millie Munshi Jen Skerritt Ed Hammond Aaron Kirchfeld and Andrew Noël To contact the reporters on this story: Sheenagh Matthews in Frankfurt at [email protected], Dinesh Nair in London at [email protected], Ruth David in London at [email protected] To contact the editors responsible for this story: Elizabeth Fournier at [email protected], Amy Thomson, Andrew Noël
©2016 Bloomberg L.P.