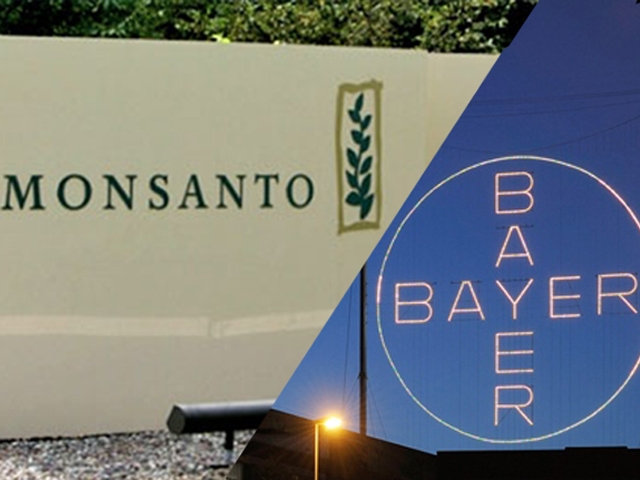 On Dec. 13, 2016, shareholders voted to approve Bayer's proposed acquisition of Monsanto.
Under merger terms, shareowners will receive $128 per share in cash upon closing. In addition, the merger agreement says Bayer will provide a $2 billion reverse termination fee to mitigate regulatory risk to Monsanto and shareholders.
"The offer represents a 41.7% premium to the unaffected price, a 29.8% premium to the three-year media EV/NTM EBITDA multiple and a 22.7% premium to the three-year median NTM P/E multiple," says Institutional Shareholder Services Inc., a proxy advisory firm. 
In addition to approving the merger shareholders approved compensation on an advisory basis that is payable to Monsanto executive officers in connection with the merger.
"The acquisition of Monsanto is driven by our strong belief that this combination can help address the growing challenges facing farmers and the overall agriculture industry today and in the future," said Werner Baumann, CEO of Bayer AG. "Together, Bayer and Monsanto will be able to offer the new, innovative solutions that our customers need. We look forward to completing the transaction and working closely with Monsanto to ensure a successful integration."
Shareholder approval is one more step for Monsanto and Bayer toward closing the merger. The companies will still undergo regulatory review, with many files already submitted and under review. Bayer and Monsanto anticipate closing the merger by the end of 2017.
AgDay-Bayer/Monsanto Shareholders Approve Merger-12/14/16