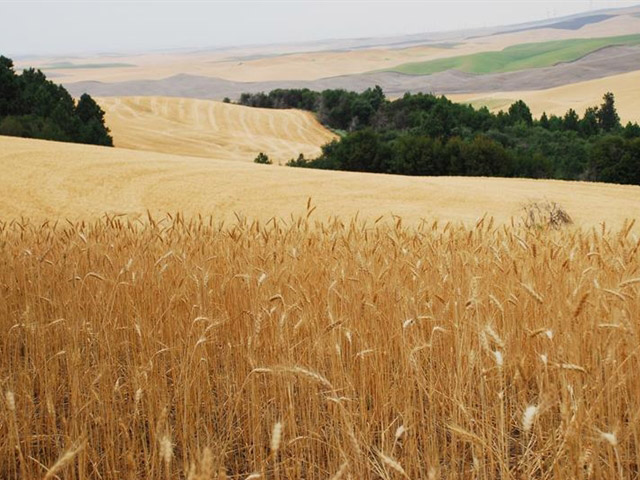 The legal battles over the discovery of unapproved genetically modified wheat in Oregon have come to an end.
Monsanto and the attorneys for soft-white wheat farmers in the Pacific Northwest announced today that they have reached a settlement in the lawsuits, which charged that the farmers were financially damaged when exports of U.S. wheat were temporarily halted in 2013 due to the GMO wheat.
With this agreement, Monsanto admits no liability. But the St. Louis-based company will agree to pay $2.125 million into a settlement fund for Pacific Northwest farmers who grew soft-white wheat between May 30, 2013, and November 30, 2013.
Monsanto will also contribute a total of $250,000 to four wheat associations, including $100,000 to the National Wheat Foundation. The Washington Association of Wheat Growers, the Oregon Wheat Growers' League, and the Idaho Grain Producers' Association will each receive $50,000.
If there is any money in the settlement fund left over after all the claims have been paid, that money will go to these four wheat industry associations.
"Rather than paying the costs of protracted litigation, this agreement puts that money to work in research and development efforts for the wheat industry, while providing a negotiated level of compensation for farmers with documented soft white wheat sales from May 30 to November 30, 2013," said Kyle McClain, chief litigation council for Monsanto. "Resolution in this manner is reasonable and in the best interest of all of the parties."