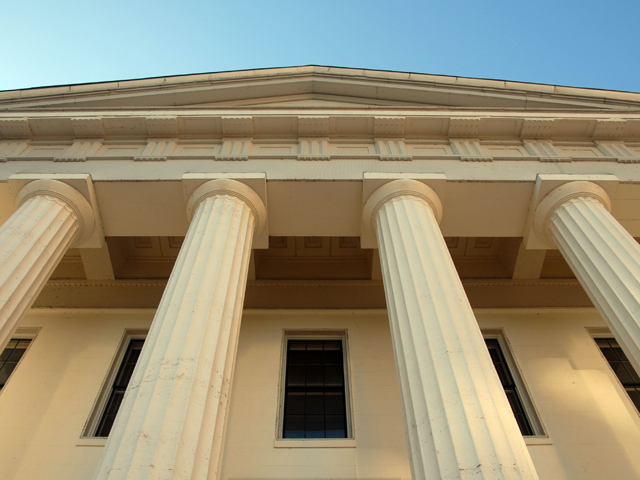 Plaintiffs in California, and New York claim Monsanto's popular herbicide Roundup gave them cancer.
Two agricultural workers diagnosed with cancer are now suing the St. Louis-based biotechnology company, claiming Monsanto is intentionally misleading when it advertises Roundup as a safe product.
In one of two separate lawsuits filed Sept. 22 in New York and California federal court, plaintiff Enrique Rubio, a 58-year-old farm worker in California, Texas and Oregon, claims he was exposed to glyphosate for 11 years while working in vegetable fields. In the second lawsuit, plaintiff Judi Fitzgerald, of Virginia, says she worked in a greenhouse where glyphosate was used for four years. Rubio has bone cancer, and Fitzgerald has chronic lymphocytic leukemia.
In March, the World Health Organization's (WHO) International Agency for Research on Cancer (IARC) found there is "convincing evidence" glyphosate can cause cancer in laboratory animals. The IARC had evaluated studies conducted in the U.S., Canada and Sweden that date back to 2001. Based on IARC's analysis, the agency claimed there is "limited evidence" that glyphosate, the active ingredient in Roundup, can cause non-Hodgkin's lymphoma and lung cancer in humans.
"While sympathetic to individuals experiencing health problems, including those alleged by the plaintiff in this case, we believe glyphosate is safe for human health when used as labeled, and this suit is without merit," says Monsanto spokesperson Charla Lord. "Decades of experience within agriculture and regulatory reviews using the most extensive worldwide human health databases ever compiled on an agricultural product contradict the claims in the suit, which will be vigorously defended."
In light of the WHO report labeling glyphosate as "probably carcinogenic," Monsanto and others involved in the agricultural industry are wondering how decades of data supporting the safety of glyphosate can suddenly change. Similar claims have been made about 2, 4-D, another popular herbicide for row crops and pastures. Earlier this year, IARC said its research suggested 2, 4-D was a "possible carcinogen."
"This conclusion is inconsistent with the decades of ongoing comprehensive safety reviews by the leading regulatory authorities around the world," said Robb Fraley, Ph.D., Monsanto's chief technology officer, after IARC's initial statement about glyphosate.