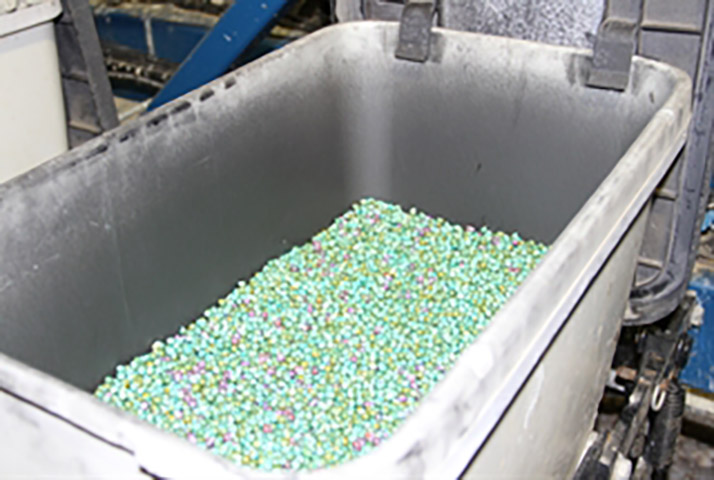 Monsanto Co. plans to remove the middle man from its biggest regional seed unit, a change that will shift some earnings for the world's largest seed company to later in its fiscal year.
Monsanto's Channel brand seeds will sell directly to farmers, moving $200 million to $300 million of gross profit to the fiscal third quarter, which begins March 1, Chief Financial Officer Pierre Courduroux said on a conference call today. Profit will be delayed as Monsanto will directly bill farmers, who take delivery closer to planting time.
The move won't affect margins and allows sales people to spend more time with farmers "in a year where we want to stay close to our customers," Chief Operating Officer Brett Begemann said on the call. Monsanto plans to overcome falling grain prices with new products that cost more, boosting gross profit from seeds by at least 10 percent.
Profit in the fiscal year that began Sept. 1 will rise as much as 15 percent to $5.75 to $6 a share, Monsanto said today in a statement. The average of 25 estimates compiled by Bloomberg was for $6.03. Most of the profit gains will be in the third quarter due to direct invoicing of Channel brand seeds and delayed herbicide sales.
"Earnings will be more balanced between the second quarter and third quarter," John Roberts, a New York-based analyst at UBS Securities who recommends buying the shares, said by phone today.
First-quarter earnings will drop by half because of reduced corn planting in Latin America, fewer cotton acres in Australia and a shift in seed and herbicide sales to later in the year, Courduroux said on the call.
Roundup Ready
Monsanto will reduce its sales of generic glyphosate herbicide, used to kill plants before crop planting, and instead will sell more higher-value Roundup brand, used to kill weeds in Roundup Ready crops, he said. Profit in the unit that makes herbicide will drop about 10 percent due to lower prices, the company said.
Second-quarter earnings will be unchanged from a year earlier while the third quarter will "reflect a majority of full-year growth," the company said in a slide presentation. Fourth-quarter results are forecast to be at least break-even.
Monsanto rose 0.4 percent to $108.17 at 11:51 a.m. in New York.
Channel brands include Crow's Hybrids, Midwest Seed Genetics and NC Hybrids, according to Monsanto's website.
What do you think about this news? Is this good or bad for farmers who use Monsanto seeds? Give us your opinion on the AgWeb discussion boards.