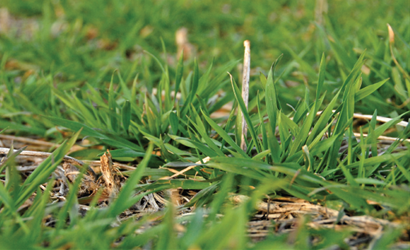 USDA is investigating a report of genetically modified wheat, which that wasn't approved for use, in Oregon this month, raising questions of how the Monsanto Co. product got into a farmer's field.
A farmer attempting to kill wheat with the company's Roundup herbicide found several plants resisted the weed-killer and notified Oregon State University, said Michael Firko, acting deputy administrator of the USDA's Animal and Plant Health Inspection Service. Scientists found the wheat was field-tested from 1998 to 2005 and deemed safe for consumption before Monsanto pulled the product from the regulatory approval process.
"We are taking this very seriously," Firko said. "We have a very active investigation going on in several states in the western U.S."
Government investigators are tracking the origin of the plants and consulting with trade partners to assure them the exposure is limited and poses no threat to human health, he said.
Monsanto of St. Louis is the world's biggest seed producer. The company halted plans to develop modified wheat in May 2004 after the Canadian Wheat Board, the world's largest grain seller, said its 10 biggest red spring-wheat importers, including Japan, the U.K. and Malaysia, wouldn't accept modified varieties. Italy's biggest miller, Grandi Molini Italiani, was among buyers in Europe and Asia that refused to import modified wheat amid consumer unease over eating such products.
There are no genetically engineered wheat varieties approved for general planting, USDA said.