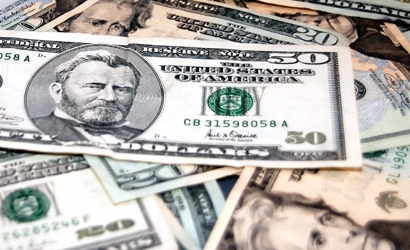 Monsanto Co. announced its largest stock buyback plan to boost investor returns after the seed company ended preliminary talks about a takeover of Syngenta AG that would have cut its tax bill.
The company intends to finance the $10 billion of repurchases over two years with debt. That will shift its capital structure from a net cash balance to net debt of 1.5 times earnings before interest, taxes, depreciation and amortization by the end of August 2015, St. Louis-based Monsanto said today in a statement.
Monsanto also raised its full-year earnings forecast and posted better-than-expected fiscal third-quarter profit. The shares rose as much 6.8 percent, the most in two years.
Chairman and Chief Executive Officer Hugh Grant laid out plans to double earnings per share in five years, supported by further gains in its genetically modified seed operations and newer businesses such as precision farming. The share buybacks are bigger than expected and will lower the share count by about 15 percent, said Mark Gulley, a New York-based analyst at BGC Financial LP.
"They have listened to shareholders and they are taking advantage of very strong fundamentals," Gulley, who recommends buying the shares, said by phone today.
Monsanto, the world's largest seed producer, and Syngenta, a $35 billion competitor, recently explored the idea of a merger in discussions with their advisers, people familiar with the matter told Bloomberg News June 23. Such a deal would have moved Monsanto's tax location to Switzerland. The management of Syngenta, the biggest crop-chemicals maker, decided against negotiations, the people said.
Inversion Deals
The mooted transaction follows other so called tax- inversion deals that would allow other U.S. companies to free up cash held outside the country. At the end of February Monsanto had more cash on hand than debt.
Monsanto said in April it spent more than $1.5 billion to buy back almost 3 percent of its shares over 12 months. The company has $1.1 million remaining on a prior repurchase authorization and $6 billion of the new $10 billion program will be "accelerated," Monsanto said today.
The company forecast ongoing earnings of $5.10 to $5.20 a share in the year that ends Aug. 31, up from a previous prediction of $5 to $5.20.
Net income was $1.62 a share in the quarter that ended May 31, compared with $1.66 a year earlier and beating the $1.55 average of 21 analysts' estimates compiled by Bloomberg. Sales in the quarter were little changed at $4.25 billion, trailing the $4.41 billion average estimate.
Intacta Forecast
Gross profit from seeds and genetic licenses rose 2.2 percent to $1.86 billion, driven by a 25 percent gain in earnings from soybeans. Other seed units also posted higher profit, except for corn, Monsanto's largest business, which declined 13 percent.
Sales of Intacta, a new insect-killing modified soybean developed for the Latin American market, may quadruple to 12 million acres (4.9 million hectares) next year, Monsanto also said.
Monsanto was 6.3 percent higher at $128.28 at 9:36 a.m. in New York, after earlier rising the most intraday since October 2011. Syngenta dropped after Monsanto announced its earnings, declining 2.4 percent to 337.50 Swiss francs in Zurich.