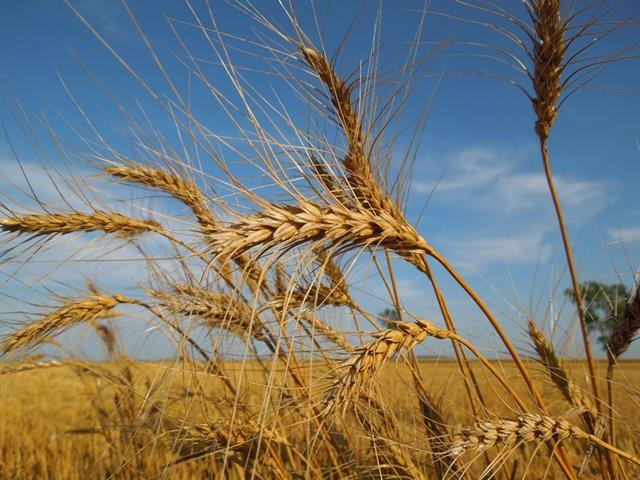 By Tom Lutey, Billings Gazette, Mont.
Despite devastating fall rains, Montana crops were a $2.52 billion business last year, the U.S. Department of Agriculture reported Wednesday.
The state's crops were worth $200 million less than they were a year earlier. Many in the industry had expected worse because of sagging prices and a late August rain that ruined wheat, hay and barley crops across the Hi Line just days before harvest. As much as 10 inches of rain fell in a three-day period, drowning alfalfa fields and causing malt barley and wheat to sprout as it stood in acres too muddy for farm equipment.
Montana Gov. Steve Bullock issued a disaster declaration for the affected area because of flooding infrastructure damage. Malt barley losses were so severe one men's magazine referred to it as the "beerpocalypse."
Marketers doubted whether the value of the state's wheat crop would clear $1 billion, as it had in five of the previous six years.
The USDA's report Wednesday put the value of 2014 Montana wheat at $1.2 billion, down $100 million from a year earlier and more than $400 million from 2012. Much of the value was buoyed by a successful winter wheat harvest, which was all but finished before the rains hit. Also, Montana durum farmers benefited from prices that were at a three-year high for their crop, which is used in premium pastas.
"We had good yields, and most of the winter wheat was harvested before the damaging rains, said Lola Raska, of the Montana Grain Growers Association. Crop insurance proved to be difficult for farmers hit by bad weather, Raska said.
Weather losses were severe, but Montana also produced a lot of grain, said Eric Sommer of the National Agricultural Statistics Service, though winter wheat prices were also down from a year earlier.
"What really drove it up was the pre-rain stuff was really good," Sommer said. "The post-rain was crap."
Crop diversity kept the overall value of Montana agriculture strong even as wheat, the state agriculture's breadwinner, faltered. The firm showing was a case of several smaller crops each contributing a few million extra dollars to the pot. Edible bean values were up $4 million. Lentil values increased $1.4 million.
There were other big losers. Sugar beet prices plummeted 41 percent, though the calculation is older than estimates for other crops. The value of the sugar beets is determined after they've been processed into sugar. That process takes several months and finishes in February of the following year. So the values reported Tuesday are for beets harvested in 2013 and processed into 2014, both in Billings and Sidney. The reported value for 2013 beets was $49.6 million, down from $82.4 million a year earlier.
Corn for grain values also fell $8 million, as prices slid to nearly half of what they were in 2012. Barley values fell $18 million.