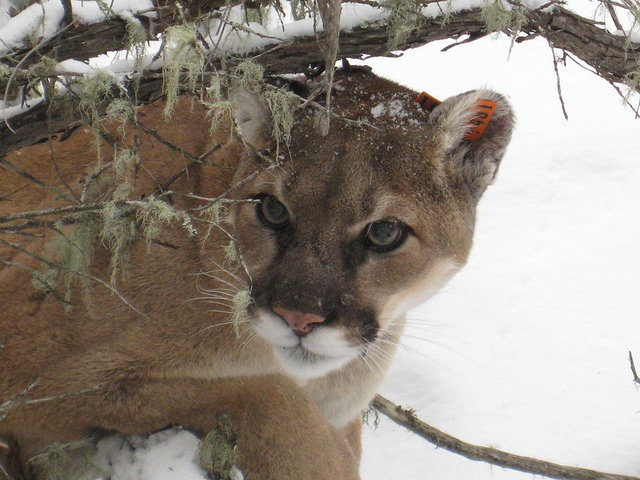 A mountain lion has killed seven goats on a Montana ranch in three separate attacks this month.
Three were killed this past weekend at the ranch northwest of Missoula.
Rancher Eugene Gisselbeck tells the Missoulian that he's lost a yearling goat and six kids. The Gisselbeck's have been raising goats since 1968 and have lost goats to lions before.
The latest killings occurred despite a large trap being set up last week by a U.S. Department of Agriculture trapper.
Jamie Jonkel of Montana Fish, Wildlife and Parks says Missoula and its outlying areas have about 25 mountain lions at any given time.