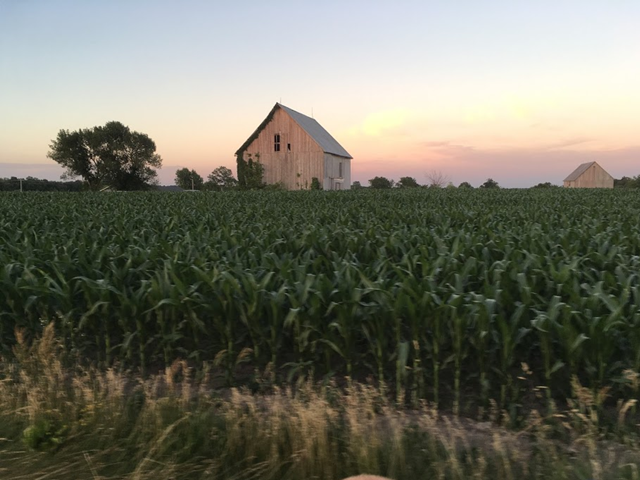 Farming this fertile Indiana ground is both Jason Wykoff's passion and his livelihood. But after 22 years, he was forced to make one of the most difficult decisions of his career.
"We'd been previously farming on shares," Wykoff says. "And when this lease was up, the owner wanted to go to a cash rent. We felt it was just in an area where we couldn't survive long-term."
Those 1,200 acres were a vital part of Wykoff's business for the past eight years. He added tile, irrigation and other improvements to make it a better farm, so walking away was a decision he didn't take lightly. Even so, nearly a year later, it's one he doesn't regret.
"If we were still farming that farm in the current situation, I would have a lot of anxiety," he says.
Wykoff isn't alone. A recent Farm Journal Twitter poll showed 57 percent of farmers are willing to walk away on any ground that can't be renegotiated. Even more telling is ProFarmer's annual LandOwner survey, showing farmers say if prices don't come down, they may walk away, too.
"According to our survey, we find that 44% of our members and subscribers are willing to walk away from a cash lease if that lease is not lowered going into 2017," says Mike Walsten, Editor of ProFarmer LandOwner Newsletter.
Walsten says the number of farmers who are absolutely willing to walk away if there's not a cut in cash rents has jumped to 14%. Based on these numbers, he says the cash rent conversations will be even tougher than last year.
"That was when we saw cash rents going down by 5% to 7%, sometimes 10% in some areas," he says, adding another 5% to 8% reduction in 2017 cash rents seems reasonable in most cases.
Land values could also see a decline, but maybe not as steep as years past, Walsten says.
"We find people recognizing the reality of things, and that is land values are going lower," he says. "But here, too, we're seeing more people now looking for a reduction of less than 10% in 2017 than the prior year, and fewer people looking for a reduction greater than 10%."
"We would say the peak was probably in late 2013, early 2014 for farmland," says Howard Halderman of Halderman Real Estate Services. "We're probably somewhere 20% to 25% off of that number today."
Halderman says 2016 was an interesting year, as farmer sentiments have been on a roller coaster ride the entire time.
"I would argue that the worst time to sell a farm this year was March, April of 2016," he says. "That was when we saw the most negative attitudes."
Walsten notes that when opportunity knocks on acquiring new acres, some farmers still answer.
"We see that 30% of our audience is willing to step into the land market if the right deal comes along," he says.
Halderman says earlier in October, they had a sale in Rush County, Indiana go for $11,000 an acre. A farmer made the winning bid.
"We tend to see on most of our auctions still today, 75% of the buyers are what we term 'farmer buyers,'" he says. "So, they are production owner-operators that are actually out there doing the farming."
A handful of impressive sales, combined with LandOwner's results that show more farmers willing to buy, indicate stability in the market – but prices are still searching for a floor.
"I think if we continue to see $3.25 corn going into next year, with not a lot of hope for some higher numbers than that, I think here in the Eastern Corn Belt you could still see some land values under pressure," Halderman says.
There's also a change in the way land is sold. Halderman says because fewer farmers and investors came to the table to buy last year, they're advising more private sales versus auctions. However, a flood of lender-forced sales isn't hitting their business yet.
"We've seen a few, but I wouldn't call it a large trend yet," he says. "Usually, the ag lending season really starts to ramp up between now, harvest and next spring's planting. I would anticipate probably that first quarter of 2017, if there are some concerns with ag lenders, they're going to be talking to their customers and saying, 'Maybe we need to correct something on the balance sheet,' and you need to sell something.'"
Whether to buy, sell or walk away from pricey cash rent, these are all difficult decisions farmers will face over the next year.
"Rent decisions can be very emotional," Wykoff says. "Once we try to take the emotion out of it, they actually then became very easy."
10/22/2016 Farm Journal Report