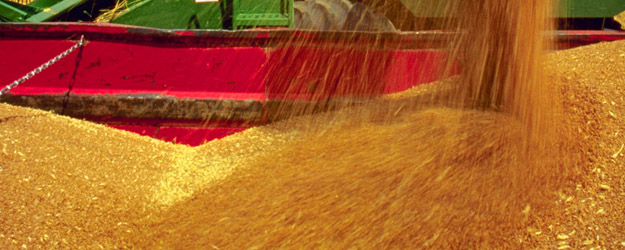 The corn market is working. Expect record-high corn prices in 2011-12 to drive corn acreage and production to record highs this year.

And look for prices to drop but stay historically strong as domestic feed demand climbs.
Corn growers likely will plant 94 million acres this year, according to estimates presented by Economic Research Service economist Ed Allen at USDA's Agricultural Outlook Forum. That figure is in line with what many private analysts have been projecting.
However, analysts don't all agree.
"I think the corn number is high and the bean number is high," says Tim Hannagan, analyst at PFGBest, Chicago. He also thinks index funds and merchants expect this year's corn acreage will not climb as much as USDA projects.
Hannagan says crop rotation is more important to growers than USDA's numbers suggest.
"When you ask them, 'What do you think your most valuable crop is,' the farmers always say, 'That's easy. My land. I take care of the land and it takes care of me.'"
Hannagan figures that since corn acres increased while soybean planting decreased last year, crop rotation will limit this year's gain in corn acres. He adds that the migration of cattle from the southern plains into Nebraska is pulling acres toward grazing and hay production.
More Acres, Bigger Yields
A trend yield of 164 bu./acre – up from 147.2 bu. in 2011 – would push production up 15 percent from last year to a record high 14.27 billion bushels.
The U.S. corn supply is projected to increase 12 percent to 15.1 billion bushels.
Corn acreage cut for silage likely will fall because of the shrinking beef cattle herd and prospects for increased hay supplies. Assuming normal weather, growers will abandon fewer acres than in 2011.
Rising Feed Demand
Feed and residual use of corn will surge 600 million bushels from this year to 5.2 billion bushels in 2013, says USDA. Feed costs will still be high, but they'll ease back enough to encourage feeding. Beef production will decline through 2013, but poultry and pork producers will increase their production and use more corn.
USDA analysts expect these changes in demand for 2012-13:
Ethanol demand likely will slip 50 million bushels to 4.95 billion, or 37% of expected use. The U.S. gasoline market is saturated at the 10 percent blend level and 15 percent blends aren't likely to gain much market in the near term.
An estimated increase of 15 million bushels of corn to produce sweeteners and starch will partially offset the ethanol decline. Domestic high fructose corn syrup demand has declined for eight years, but USDA expects it to stabilize.
U.S. exports likely will gain 200 million bushels to 1.9 billion due to strong global meat demand, modest economic growth, and moderating U.S. corn prices. Feed-quality wheat supplies likely will be lower. Competition from Argentina will be less because of the reduced crop there. Ukraine is expected to produce and export large volumes of corn.
Rising Stocks, Lower Prices
Domestic ending stocks in 2012-13 are projected to more than double from the 2011-12 forecast to 1.6 billion bushels. The ending stocks-to-use ratio would nearly double to 12 percent.
In response to increased supplies, USDA projects the 2012-13 season average producer price at $5/bushel, down $1.20 from the midpoint of the projected average for 2011/12.
From a livestock or poultry producer's point of view, that price decline offers relief.
In an outlook presentation on livestock and poultry prospects for 2012, World Agricultural Outlook Board livestock analyst Shayle Shagam noted that 2011-12 farm prices are projected to average $5.80 to $6.60/bushel, compared with $5.18 in 2010-11.
"However, as the 2012-12 crop is harvested, prices are expected to average below the $5/bushel price forecast for the crop year," says Shagam.
---