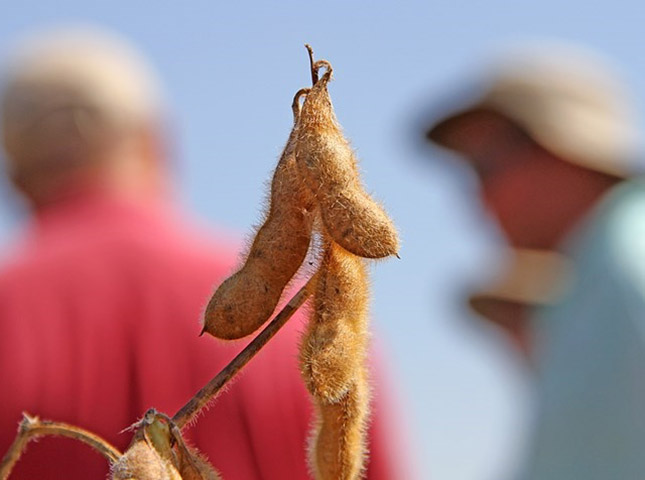 More than half of the European Union's 28 nations plan to prohibit the cultivation of a group of genetically modified crops awaiting EU regulatory approval, marking the first use by individual governments of a new right to go their own way on the planting of biotech foods.
Nineteen EU countries have demanded that all or part of their territory be shielded from eight pending applications to grow gene-altered crops in the bloc, according to the European Commission. One application is a request for renewed authorization to cultivate Monsanto Co.'s MON810 corn variety, which was approved in 1998 and is the only biotech food grown commercially in the EU.
The nations invoked an opt-out enshrined in new EU legislation on the growing of biotech foods, known as gene- modified organisms, or GMOs. The 2015 law, which resulted from a political divide in Europe over the safety of biotech foods, lets any EU government demand that the "geographical scope" of an application for authorization to plant GMOs in the bloc "be adjusted" to exclude all or part of the territory of that member state.
Greater Say
"As the number of requests from member states shows, national governments are now using this legislation to have a greater say on cultivation on their respective territories," the commission, the EU's executive arm in Brussels, said in a statement on Sunday.
The countries that have exercised this option for the eight pending applications are: Austria, Belgium (on behalf of the Wallonia region), Bulgaria, Croatia, Cyprus, Denmark, France, Germany, Greece, Hungary, Italy, Latvia, Lithuania, Luxembourg, Malta, the Netherlands, Poland, Slovenia and the U.K. (on behalf of Scotland, Wales and Northern Ireland), according to the commission.
The bloc's governments also have a second opt-out option under the law. A separate provision gives any EU government the right to "adopt measures restricting or prohibiting the cultivation in all or part of its territory of a GMO, or group of GMOs defined by crop or trait, once authorized" by the bloc.