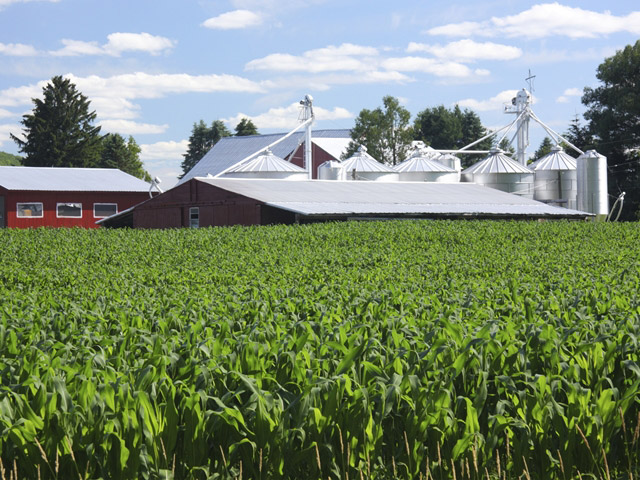 By Jamie Wasemiller, owner of the Wasemiller Insurance Agency
NASS released the county yields for 2014 and they are definitely going to be a very hot topic at the coffee shops and anywhere farmers are socializing during these cold winter days. County yields determine the insurance indemnity that will be paid out on ARP (GRIP) policies. They are also one side of the equation in determining what will be paid out for anyone who signs up for the farm bill's Agricultural Risk Coverage (ARC) County program.

Producers are already plugging in these county yields and seeing that their ARC County (ARC-CO) payment is not going to be nearly what they thought because the county yields are significantly better than the county's five-year Olympic average.
At a nearby county meeting earlier this week, the county FSA director stated that the county was currently looking at a $48-per-acre payment on ARC-CO corn assuming a 185-bu. county average and a market year average (MYA) at about $3.65 per bushel. The NASS numbers show the actual county average is 197 bushels per acre. This yield will make a big dent in that potential $48-per-acre payment unless there is a big drop in the MYA price.
At most informational meetings about the farm bill, the consensus message has been to sign up for ARC-CO because there is a very good chance that there will be a payment in 2014 and 2015, as the five-year Olympic average of the MYA price is so much higher than current year MYA projections. After 2015, the logic holds, the odds of a payment drop significantly. In reality, the counties with very good yields in 2014 may greatly reduce or nullify an ARC-CO payment. This may once again bring PLC back into the discussion to protect against a big drop in prices in 2016, 2017 or 2018.
What farm commodity program do you think you'll choose for your operation? Discuss the 2014 farm bill with fellow growers on the AgWeb discussion boards.