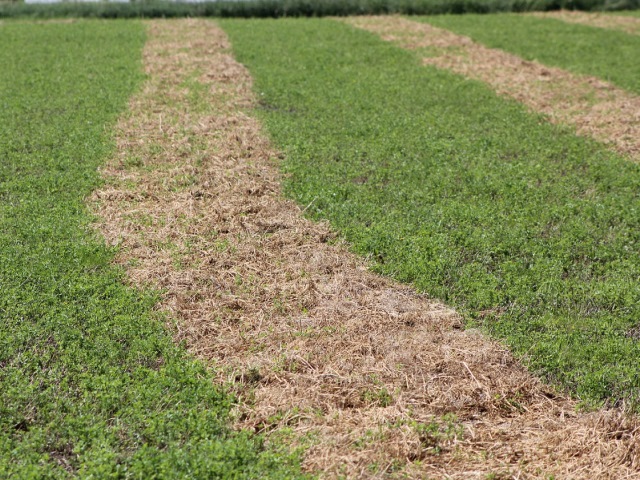 Last year, the National Alfalfa & Forage Alliance (NAFA) unanimously voted to start a national checkoff program that would fund industry research. This week, this goal took a big step forward as NAFA announces  its first-ever request for proposals (RFP) for its U.S. Alfalfa Farmer Research Initiative.
This initiative is implemented voluntarily by seed brand with an assessment of $1 per bag of alfalfa seed. All of the proceeds raised by this checkoff will funnel into research, with no administrative fees assessed, according to NAFA President Beth Nelson.
"This is a watershed moment for NAFA," she says. "After many years of effort, it's rewarding to see this finally come to fruition with the release of our first RFP. We're looking forward to funding research projects that alfalfa farmers view as priorities for the industry."
NAFA has asked researchers to focus on one or more of the following six areas:
Yield improvement
Cutting management strategies
Fertility, soil management, soil health and macro/micro nutrients
Forage quality improvements
Weed management strategies
Insect management strategies
Funding requests will be capped at $50,000. University, ARS and non-profit researchers are eligible. NAFA is requesting all proposals be received by June 26, 2017.
For more information, visit https://alfalfa.org/.