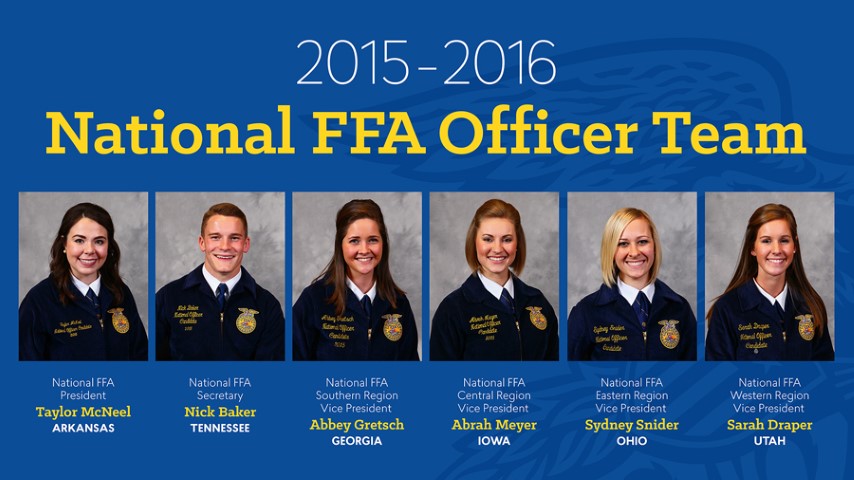 More than 629,000 FFA members represent 7,700 chapters in the U.S., as well as Puerto Rico and the Virgin Islands. 
National FFA Convention kicked off in Indianapolis, Ind. on Oct. 19, hosting thousands of FFA members.
On AgriTalk Wednesday, Sidney Snyder, Eastern Region Vice President of Moscow, Ohio and Abbey Gretsch, Southern Region Vice President of Lexington, Ga. discussed the importance of the organization as well as the hype surrounding the 88th national convention.
Convention wraps up Oct. 22.
Listen to Snyder and Gretsch above.