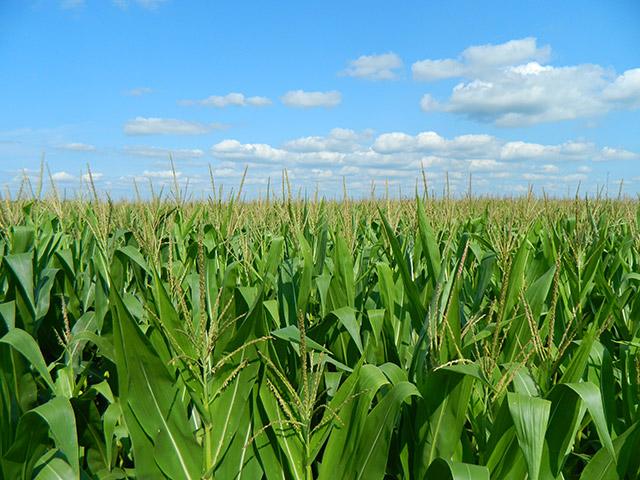 Working together for safety in agriculture
Each year since 1944, the third week of September has been recognized as National Farm Safety & Health Week. This recognition has been an annual promotion initiated by the National Safety Council and has been proclaimed as such by each sitting U.S. President since Franklin D. Roosevelt signed the first document. Over the years, the development and dissemination of National Farm Safety & Health Week materials has shifted to the National Education Center for Agricultural Safety. NECAS is the agricultural partner for NSC and has been serving the agricultural family and business community since 1997.
The 2013 theme for National Farm Safety & Health Week is "Working Together for Safety in Agriculture." For the past few years, there has been an increasing focus on the safety and health issues in Agricultural Confined Spaces. Several agencies are working together to develop safety and rescue programs dealing specifically with confined spaces.
The theme "Working Together for Safety in Agriculture" is one that hits home and reminds us that it is everyone's responsibility for safety both on the farm and the rural roadways of America. The new data for the Department of Labor shows the agricultural sector is still the most dangerous in America with 475 fatalities, which equals 21.2 deaths per 100,000 workers. When combining all labor sectors the death rate was 3.2%.
The rate of fatalities in agriculture continues to decline, but still remains the highest of any industry sector, according to preliminary data from the Census of Fatal Occupational Injuries, recently released by the U.S. Bureau of Labor Statistics.
"These figures are especially relevant during harvest season, as farmers are putting in long hours under the stress of weather delays, equipment breakdowns, and high operating costs," ISASH President Chris Shivers, Mississippi Farm Bureau Federation. "We urge farmers to set priorities to reduce the risk of injury to themselves, their family and their employees."
The International Society for Agricultural Safety and Health urges everyone involved in agriculture to recognize National Farm Safety and Health Week (September 15-21) and promote awareness of safety solutions year round.
"The theme underscores the importance of us all working together to build a safer and healthier agricultural work place," said Shivers.
As we recognize National Farm Safety & Health Week this September, please join us in promoting safe and healthy practices on our farms and ranches across the U.S. and in our neighboring countries as producers enter the harvest season.