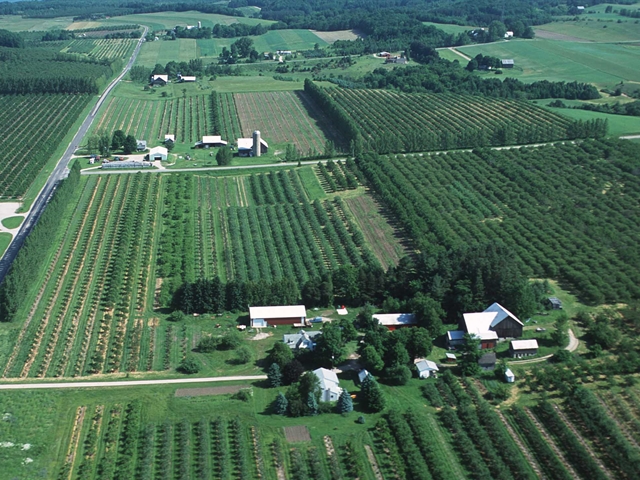 Hoping to revive the state's ailing dairy and swine industries, North Dakota's Senate endorsed a measure Friday to exempt those operations from the state's eight-decades-old anti-corporate farming law.
The Senate voted 27-18 to allow non-family farm corporations to own or lease agriculture land, as long as the operations don't take up more than 640 acres of land, or a square mile.
The measure now goes to the state House.
Sen. Terry Wanzek, R-Jamestown, and Sen. Joe Miller, R-Park River, both of whom are farmers, appealed to fellow Senators to pass the legislation, saying dairy and hog farm operations in the state face extinction.
"Both of these industries need our support before they are lost altogether in North Dakota," Miller said.
North Dakota's anti-corporate farming law dates to 1932, when it was put on the ballot as an initiated measure and approved by voters. It now allows corporations with as many as 15 shareholders to own farms or ranches, as long as the shareholders are related.
Eight other states have laws restricting corporate farming, though most allow exemptions for some livestock operations, including neighboring South Dakota and Minnesota.
Supporters of the bill say it would improve farmers' access to capital and spur the state's economy. Opponents say the current law blocks unfair competition from big, out-of-state corporations.
Most GOP Senators supported the bill while Democrats opposed it.
Sen. Jim Dotzenrod, D-Wyndmere, who also is a farmer, questioned if the bill is would make a difference in saving the two industries. He and others worried that the bill may open the door for other exemptions to the state's anti-corporate farming law.
"I hope we don't get started having corporate ownership of land," he said.
Federal agriculture data show the number of dairy farms in North Dakota has decreased from about 350 in 2002 to 91 now. The number of dairy cows has dropped from 40,000 to 18,000 during that time, according to the National Agriculture Statistics Service.
Swine numbers have also declined from about 280,000 in 1995 to about 139,000 in 2014, data show.