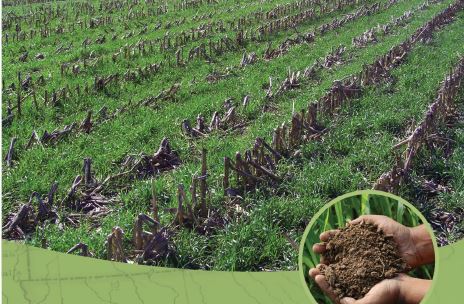 A new study released by global consulting firm Datu Research reveals that conservation practices such as cover crops and no-till are catching on in Iowa.
According to the study, 23% of respondents are using cover crops. Most are still experimenting in small-scale trials of fewer than 100 acres before committing to adoption on a larger scale. Additionally, nearly half (47%) reported using no-till.
The study's authors say an important obstacle to wider adoption is the lag time that farmers may face implementing these practices before yield gains occur.
"We set out to find the economic win not just for farmers, but for the businesses they deal with," says lead author Sarah Mine. "The idea is to find other actors who are willing to share the short-term costs and risks to gain a greater return in the long run."
Because 55% of farmland in Iowa is rented, Datu looked at the potential economic gain for landowners who rent to conservation-minded farmers. Researchers say that landowners could benefit economically from farmer adoption of conservation agriculture, which can reduce in varying degrees the use of fertilizer, pesticides, fuel, equipment and labor. Crop insurance provides another potential opportunity in light of evidence that conservation agriculture can increase crop resilience to weather threats such as droughts or floods.
The study's recommendations include researching yield effects of conservation agriculture. Until adequate data on yield increases are available, these practices are unlikely to increase land value, according to Mine.
"Conservation agriculture translates into economic value and environmental sustainability for future generations," she says. "A fair share of the economic benefit really should accrue to farmers."
A separate ongoing 12-year study by the University of Illinois has shown that the use of cover crops does not improve crop yields, although it does increase the amount of sequestered soil organic carbon. Soil organic carbon stock gains were 30% higher for no-till, 10% higher for chisel plowed and 18% higher for moldboard-plowed plots.
"This suggests that soil organic carbon stock losses from tillage, water erosion and some disturbance or mixing during no-till planting, aeration, nitrogen injection in corn years and mineralization were less than the soil organic carbon gain from the cover-crop treatment," says U of I soil scientist Ken Olson.
The published paper is available at http://tinyurl.com/jvvflvz. 
What are your conservation agriculture challenges and successes? Share your story on the AgWeb discussion forums.