This week's Farm Journal Pulse shows farm country voters are leaning red.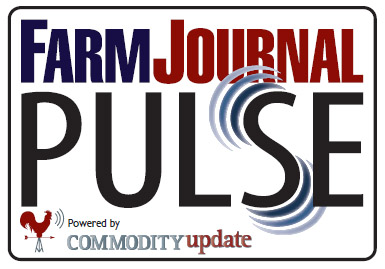 The U.S. is less than a month away from choosing its 45th president. How will farmers and ranchers vote on Nov. 6?
According to this week's Farm Journal Pulse, a text message survey, farm country is significantly supporting this year's Republican candidate.

Here's how the 1,984 votes were cast:

President Barack Obama: 15%
Mitt Romney: 85%

Support seems to be growing for Romney. In August, the Farm Journal Pulse asked: Who do you think will win the 2012 presidential election? The 1,680 responses equaled 74% Mitt Romney and 26% for Barack Obama
See the results on an interactive map:

The American Farm Bureau Federation recently released Obama and Romney's answers to its 2012 presidential candidate questionnaire. (Read the full responses.)

The final question asked:
Why should farmers and ranchers vote for you?

Obama's response: I am committed to building the foundation for a renewed rural economy so that future generations can enjoy the way of life in rural America. I am building a rural economy built to last – one focused on reclaiming the security of the rural middle class by growing products that the rest of the world buys, and restoring the basic values of hard work and fair play that made our country great. Farmers and rancher should vote for me because I am the only candidate that is committed to strengthening the farm safety net, strengthening rural economic growth, and supporting rural investments in clean energy.
Not only am I committed to providing farmers the safety they need to grow America's food, but I am also planning for a strong agricultural future, increase funding for agricultural research and development by over 20 percent. My Administration is boosting rural small businesses by making it easier for them to access the capital they need to sell their products, expand operations and hire workers. And we are investing in a 21st century infrastructure - expanding broadband service for nearly seven million rural residents. We are working aggressively with our nation's rural communities, farmers, and ranchers to increase our energy independence and boost the transition to a clean energy economy. We are also partnering with over 13,000 farmers and ranchers to support renewable energy and energy efficiency projects that help save energy and improve their bottom line. Unlike my opponent, I understand that clean energy can provide farmers with additional income and economic security, which is why I have called on Congress to extend tax incentives for wind energy, which Mitt Romney would let expire.
Romney's response:
As the breadth of your questions indicate here, American agriculture needs relief from the Obama Administration's crushing onslaught of unnecessary regulations; a commonsense energy policy that develops our resources right here at home; a renewed focus on opening new markets; and a pro-growth tax policy that encourages investment and recognizes that death should not be a taxable event. On day one of my administration, farmers and ranchers would have something they've lacked over the past several years – an advocate.
Farmers and ranchers are the backbone of America and play a critical role in ensuring Americans across the country have access to safe and affordable food. The fruit of your labor nourishes the world, and I admire your hard work in harvesting our country's bountiful resources. I also admire our farmers and ranchers for the critical role you play in the health of our economy, employing millions of Americans.
I'm honored to have interacted with so many farmers and ranchers during this campaign, and I'm grateful to have them supporting our efforts to turn around the economy and strengthen the middle class. If you haven't yet signed-up to help with the campaign or just want to learn more, please visit my website at www.mittromney.com. Much is held in the balance of this election for all Americans, but particularly for farmers, ranchers, and rural communities, and I hope I can count on your vote this November 6th.
 
Add Your Vote
You're invited to be part of the heartbeat of our new national producer panel that speaks up and speaks out. Participating is as easy as answering two quick poll questions per month via text message from your mobile phone.
By partnering with
Commodity Update
, the leading provider of agricultural information to mobile phones, Farm Journal sends you the question via a text message on the first and third Wednesday of each month. 
---