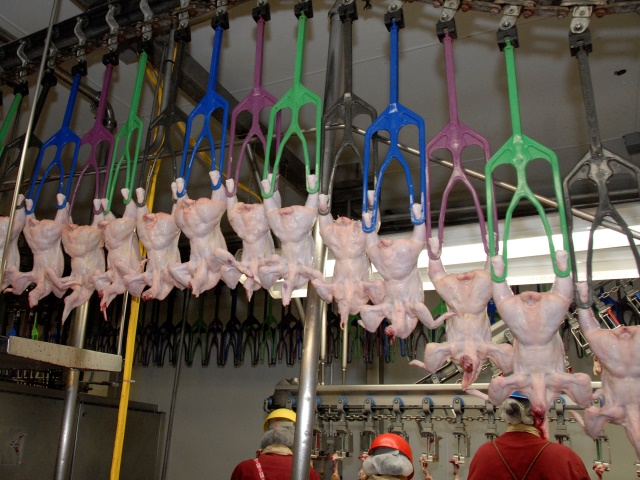 If Kansas doesn't want Tyson Food's proposed new chicken facility, Nebraska may pounce on it.
Nebraska economic development officials were mum on the subject when asked by The Omaha World Herald, but Nebraska's success luring Costco's chicken processing plant to Fremont suggests the state may be in a position to recover Kansas' fumble.
Site selection expert John Boyd told The World-Herald he thinks Tyson will look at Nebraska.
"I suspect they're going to leave Kansas in the dust and look for another low-cost, right-to-work place in the Midwest," said Boyd, with Princeton, New Jersey-based The Boyd Co.
Costco broke ground in June on the $280 million facility now under construction in Fremont. Gov. Pete Ricketts said the annual economic impact of the facility would be an estimated $1.2 billion. The entire supply chain, including corn, chicken houses and the processing facility, will be concentrated with 100 miles of Fremont. The plant will generate 800 new jobs.
Tyson announced Sept. 5 its intentions to build a $320 million poultry facility in Tonganoxie, KS, which is roughly 230 miles south of Fremont, Neb.
Tonganoxie and Leavenworth County residents, however, objected, claiming the plant would create environmental issues, burden the local schools and create an influx of workers and traffic. After proposed revenue bonds totaling $500 million for Tyson was rescinded, the company announced it was suspending plans to build in Tonganoxie.
The project isn't dead in Kansas, yet, however, as more than a dozen other Kansas communities have expressed an interest in the new plant. Tyson already has 6 facilities in Kansas employing 5,700 workers.