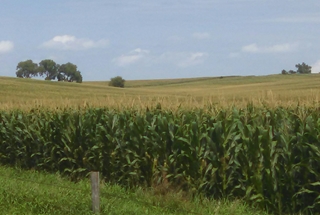 Nebraska farmers are nearly done harvesting this year's crops after last week's cold, dry weather.
The U.S. Department of Agriculture says 96 percent of the corn grown in Nebraska has been harvested. And 97 percent of the sorghum has also been harvested.
Both those crops are slightly ahead of what's normal. At this time of year, 92 percent of the corn and 93 percent of the sorghum has typically been harvested.
The USDA also estimated that about 69 percent of the winter wheat crop is in good or excellent shape.
About 59 percent of the pasture and range areas across the state are also in good or excellent condition.