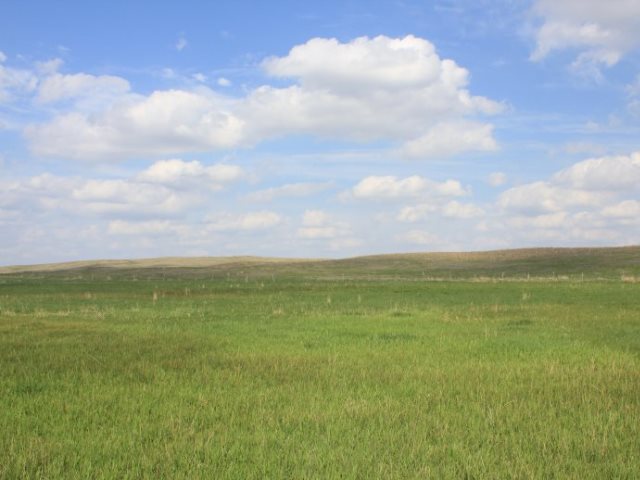 Nebraska Gov. Pete Ricketts touted his property tax proposal Monday as a major change to the way agricultural land is valued, even though the state's largest farm groups say it doesn't do enough to help them.
Ricketts surrounded himself with farmers, ranchers and senators at a news conference to draw attention to his measure before a scheduled legislative hearing on Wednesday.
The bill would switch the state from a system that relies on land sale prices to value property to one that focuses on how much income it could potentially produce.
If it passes, Nebraska would adopt a system already in place in South Dakota, North Dakota, Kansas, Iowa, Illinois, Indiana, Ohio and Wisconsin.
"This is a way to allow our producers to be more competitive," Ricketts said.
Supporters say using a land's income potential is a fairer and more predictable way to assess land values because it would soften the sharp increases property owners have seen in recent years.
Groups such as the Nebraska Farm Bureau and the Nebraska Farmers Union have said the proposal could help but doesn't deliver the reforms sought by rural and urban residents. The Farm Bureau has called on lawmakers to "rebalance" the combination of property, income and sales taxes that finance government operations by eliminating sales tax exemptions or increasing the sales tax rate.
Asked about those concerns, Ricketts pointed to measures that he championed and lawmakers have passed in the last few years. One measure will provide $224 million this year to Nebraska's property tax credit fund, which uses state money to offset some of what landowners have to pay in property taxes.
Sen. Lydia Brasch of Bancroft, who runs a farm her husband, said the current assessment system is "crushing our farmers and ranchers." Property taxes on agricultural have soared by nearly 164 percent over the last decade, according to the Nebraska Department of Revenue.
Lavon Heidemann, a former lieutenant governor, state senator and Farm Bureau lobbyist, called on the various farm groups to unite behind the bill.
"To make this a reality this session, you've all got to work together," said Heidemann, who runs a family farm.
The Legislature's Revenue hearing has set public hearings on the governor's property and income tax package proposals starting at 1:30 p.m. Wednesday at the Capitol.