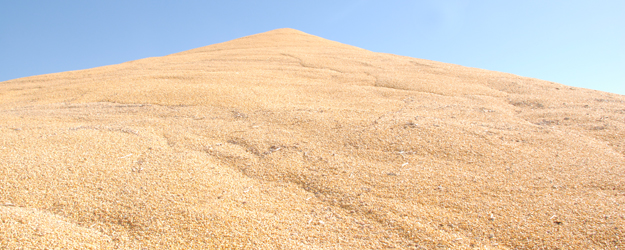 Export demand continues to wane, meaning that last thing the U.S. needs is a record or even average crop this year, says Jerry Gulke.
USDA's February World Agricultural Supply and Demand Estimates continued the same story of previous months: exports have fallen off a cliff.
In the Feb. 8 reports, USDA cut another 50 million bu. from the export forecast, dropping it to 900 million bushels. Yet, this was somewhat offset by a 20 million bu. increase in food, see and industrial use. Ethanol usage stayed steady, as did feed usage.
Overall, Jerry Gulke, president of the Gulke Group, says this report shows the feed guy is not backing off, ethanol continues to be profitable on some levels. And, it paints a pretty export picture.
"In reality, if we grow 125 bu./acre on 99 million acres this year, we grow enough to meet last year's supply," he says. "We have reduced demand so much, we can get a crop like last year and it won't hurt us."
What would hurt us? Trend-line yields.
"Anything above 150 bu./acre national corn yield and we have surplus problem for corn," he says. "We do not need a bumper crop in Iowa, Illinois in Nebraska. We need a below-average crop to meet expected demand."
Gulke notes that USDA increased its estimate for wheat feeding. He says that is a sign the industry belivest corn stocks are tight enough other feed sources must be found. For now, that is making the wheat market hold steady.
In soybeans, Gulke says carryover was lowered a little, by 10 million bushels. The most important soybean data, he believes, is the size of the South American crop. Even with some weather problems in Argentina, South America is on target to produce a huge soybean crop.
"If we grow an average soybean crop in the U.S, combined with South America's output, we'll have 1 billion bushels more soybeans next fall. We're not going to increase demand by that much, not even China can do that. So the market really slammed November beans."
Hear Gulke's full audio analysis:
..................................
See all of the data, coverage and analysis of today's WASDE and Crop Production reports.
---