Easily meet and connect with others
Your calendar is likely packed with meetings and conferences this winter. At these events, a good mentor, business partner or new friend could be sitting right next to you. While networking at conferences can be intimidating, especially as a young producer, the benefits are endless.
"One reason that everybody goes to a conference is for the networking opportunities," says Thom Singer, professional speaker and author of The ABCs of Conferences. "You want to make sure you go into a conference ready to network."
Preparation is key. Diane Johnson, executive director of the Livestock Publications Council and event planner, says you should read up on the conference and attendees before you arrive. "Knowing who is attending before you get to any event gives you an advantage by helping you be efficient with your time."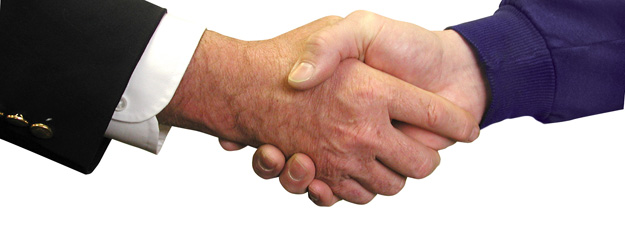 Once you're there, make yourself available to mix and mingle, even if you are intimidated. "It's natural to stress a little when going to an event, especially when solo," says Johnson. "Go in with confidence, a big smile and a friendly attitude."
Anna Runyan, career coach and founder of ClassyCareerGirl.com, says that as you meet people you should be ready to answer the question, So what do you do? "Have an elevator speech rehearsed and ready so that you shine and everyone you meet remembers you," she says.
Also have a few open-ended questions in mind to ask others. Singer suggests, Why did you come  to this conference? "After you ask a few questions, listen! Don't just wait for your turn to talk about yourself," he says. A common networking mistake is talking too much about you.
If you get into a conversation that you wish you hadn't, there are a few acceptable ways to exit. Singer says to wait a few minutes, then politely say, "It has been a pleasure to talk with you. I want to get around and meet more people. I hope our paths cross again."
For the people you meet and want to stay in touch with, have your business card ready. "If you have a connection, you want to be able to easily trade information," Singer says. A common mistake, though, is opening a conversation with a business card. "The card exchange should come at the end of the conversation."
Own the Follow-up. Johnson suggests that shortly after an event, within a week, you send a simple follow-up e-mail to those you met. "Make the subject line clear and identifying to you, and make a reference to the event." Also make sure your electronic signature is part of the e-mail and includes all of your contact information.
When it comes to connecting on social media, Singer says to be selective. He has a coffee, meal and beer rule. "Meeting someone for four minutes doesn't count as a real connection. You need to have shared an experience," he says. If you shared a coffee, meal or beer, you at least have   the foundation for a relationship, he notes. "If you add everyone you meet to social media, it makes your social media a phone book, not a relationship network."
What was your name again?
Once you start working the crowd and making connections at an event, it is easy to become overwhelmed and forget the names of the people you just met. Anna Runyan, founder of ClassyCareerGirl.com, provides these tips to remember names.
Repetition helps. Repeat the other person's name back after they say it: "It's nice to meet you, [first name]."
If you forget, it's OK. Don't be afraid to ask again.

Make plans to attend the Tomorrow's Top Producer event, Jan. 20 in Chicago, Ill. To learn more and register, call (877) 482-7203 or visit www.TopProducerSeminar.com.