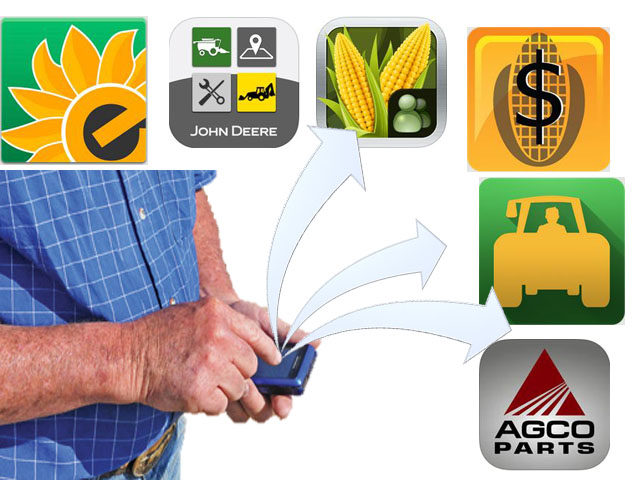 Mobile technology continues to spur productivity
With new agricultural apps debuting on nearly a daily basis, it can be hard to keep up. Farming apps can be hard to find in the first place. (Google "farming apps," and chances are you'll have to wade through a bunch of Farmville apps before you find something real farmers would want to use.)

Here are just a few apps AgWeb editors have recently discovered.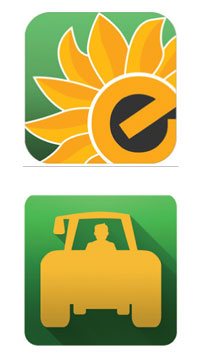 eFarmer: Founded in 2014 in the Netherlands, eFarmer has two apps to help farmers in any country. eFarmer creates field maps that can be divided into sections to measure progress, create points of interest and more. Pictures can be added to the map with notes. With the "field operation planning" function, detailed information about each field can be saved to plan and monitor daily tasks. GPS tracking monitors the position of vehicles on field maps. The eFarmer app is available for Apple and Android devices. 

A beta version of eFarmPilot is available for Android devices to provide affordable field guidance on smartphones or tablets. It offers A-B field guidance with an external GNSS antenna (Novatel AG-Star). The processed area covered is calculated in real-time right on a mobile device. All work is securely stored in the cloud. Users can easily review and share work reports from any location.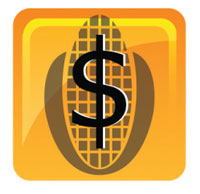 High Moisture Corn: A smartphone app from the University of Wisconsin Extension provides a simple way to estimate the market value of high-moisture shell corn (HMSC) by looking at three variables: dry corn moisture, current corn moisture and price per bushel. The HMSC app is easy to use—simply input those three variables, and the app calculates a price estimate per wet ton and per wet bushel. Users can adjust these values based on gas dryer, electric dryer and shelling cost expenses. Wisconsin farmers get the added benefit of a "check prices" option that links to area cash grain bids compiled by the Wisconsin Corn Growers Association. The app is available for free on Android devices at Google Play.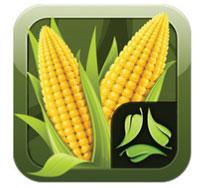 Scout Pro Corn Consulting: This iPad app came about after three Iowa State University entrepreneurs set out to improve upon a major farming inefficiency. Handwritten notes are great for making on-the-go scouting decisions, says co-creator Michael Koenig, but most people don't dig scouting notes out the following season when they need to make chemical or seed decisions. Thus began the idea for Scout Pro Corn Consulting, which assists users with identifying weeds, insects, diseases and disorders associated with corn production in the Midwest. Tools for recording stand counts, yield checks, non-scouting events and irrigation are built in as well. Multiple high-quality photos help identify pests along with information on life cycle and thresholds. Identified pests are automatically recorded on field maps via GPS coordinates to help identify problem areas needing immediate attention. Users can also generate field-specific scouting reports through provided data entry fields. There is a separate iPad app specifically for soybean farmers.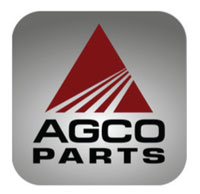 AGCO Parts Books To Go: In 2014, AGCO announced its "Parts Books To Go" app for Apple devices. This year, the company is offering an Android version as well. The app includes interactive drawings with the ability to zoom and pan out. It features parts lists with Google-like searches, plus offline capability and multi-language support. The app includes information about parts for multiple tractor brands, such as Challenger, Fendt, Massey Ferguson, Valtra, Gleaner, Fella, Laverda, Hesston, Ag-Chem and Spra-Coupe. 
John Deere App Center: Available for Apple devices, the John Deere App Center provides farmers one convenient location to search for other John Deere mobile apps that can help increase the performance and uptime of their John Deere equipment, while lowering the cost of operation. Users can also provide feedback to John Deere on any app in the John Deere App Center.
For a list of nearly 80 farming app reviews, visit the AgWeb App Finder at www.AgWebAppFinder.com