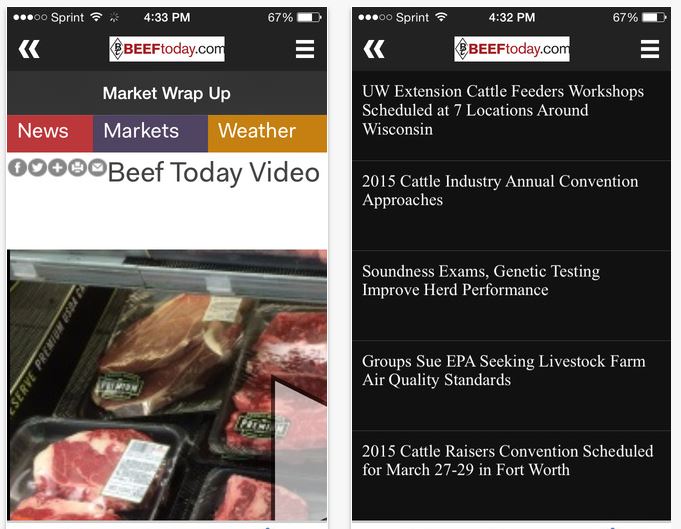 Livestock producers have a new at-their-fingertips resource for the latest and greatest beef industry news with the launch of the new Beef Today mobile app.
Free to download on both Apple and Android devices, the Beef Today app allows producers to get production tips and read the latest issue of Beef Today magazine, plus get cattle market info on the go.
Want the weather forecast? The app delivers that, too, and also allows users to set up weather alerts that are sent straight to their phone.
The app also connects users to other cattle producers via Beef Today's Twitter and Facebook pages.
 
To get started:
Beef Today on Apple Store: https://appsto.re/us/FDqz5.i
Beef Today on Google Play: https://play.google.com/store/apps/details?id=com.newssynergy.farmbeef