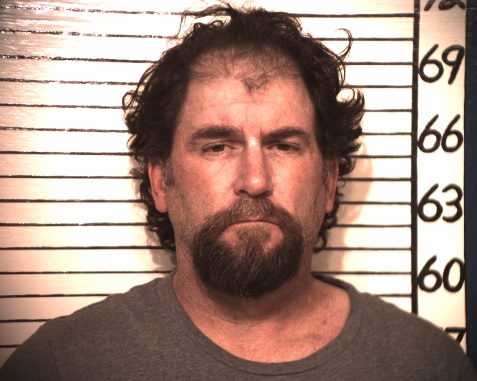 A New Braunfels, Texas man was arrested Feb. 3 on three separate charges of third degree theft of cattle. The suspect stole the cattle during four different transactions over a 15 month period from a ranch in New Braunfels where he was employed as the ranch manager.  
Texas and Southwestern Cattle Raisers Association Special Rangers Max Hartmann and Gary Baros led the investigation. 
According to Hartmann, the suspect William Keith Henson, 54, is currently being held in the Comal County Jail in New Braunfels on three separate $10,000 bonds for three separate charges. Hartmann expects another charge on Henson to be filed and brought to the grand jury.  
Hartmann said the investigation began when the Comal County Deputy Sheriff Mykel Andaloro called him to say he had been contacted by the victim. Andaloro told Hartmann the ranch owner had started her own investigation after the count on her cattle came up short. Hartmann said he worked closely throughout the investigation with the victim and her family, who own the ranch and employed Henson.  
Hartmann contacted Baros to obtain records from the Seguin Cattle Company on Henson. The records revealed that between August 2013 and November 2014, Henson hauled cattle to the Seguin Cattle Company for the ranch owner and he had sold some of the cattle under his name. TSCRA records confirmed these sales and the Seguin Cattle Company showed he had sold $5,613.15 worth of cattle under his name.  
On Monday, the Comal County Sheriff's Office Detective Frank Cockrell contacted Hartmann and advised him that Henson had been arrested the previous day on a DWI charge, and during an interview Henson confessed to three incidents of stealing cattle from the ranch where he was employed.  
"This case shows the importance of TSCRA Special Rangers and state and local law enforcement working together to seek justice for ranchers," said Hartmann. "These officials play an integral part in the apprehension and prosecution of cattle thieves. Additionally, the case shows how crucial it is for ranchers to keep an accurate count and good records on their cattle."  
TSCRA would like to thank the Comal County Sheriff's Office Detective Frank Cockrell, and Deputy Mykel Andaloro for their hard work and assistance during this two week investigation. They would also like to thank the Luensmann family, owners of the Seguin Cattle Company, for their willingness to assist during the investigation.  

Source: Texas and Southwestern Cattle Raisers Association