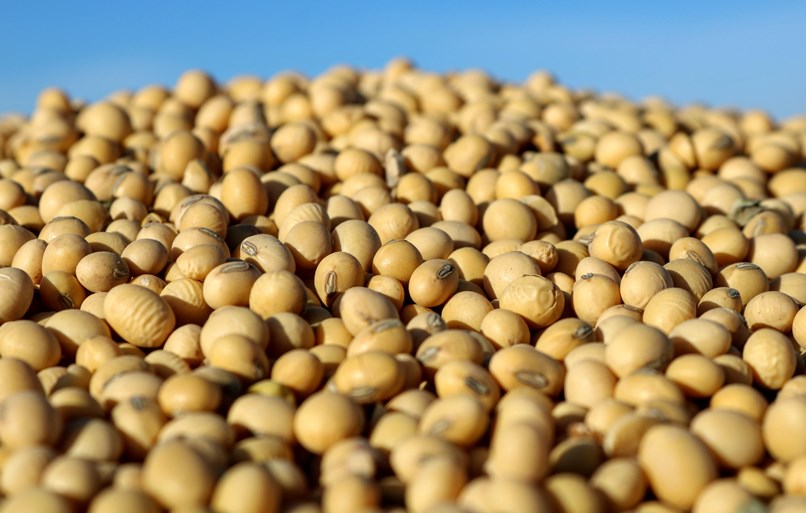 DrewSoy 5.0 is a new conventional soybean variety with strong yield potential and workhorse field performance, according to the Natural Soybean and Grain Alliance (NSGA). Publicly developed, DrewSoy 5.0 possesses excellent disease resistance: Disease ratings indicate the variety has resistance or moderate resistance to most races of soybean cyst nematode, southern root knot nematode (RKN), stem canker and frog eye leaf spot, says Lanny Ashlock, president of the NSGA and former research project coordinator for the Arkansas Soybean Promotion Board. 
According to Ashlock, "DrewSoy 5.0 is a very unique soybean variety that is 'defensive' in that it is either resistant or moderately resistant to nearly all the diseases that plague Mid-South soybean producers (including being an excluder to chloride) but it has a tremendous 'offense' with outstanding yield potential."
A very early maturing soybean (MG 5.0), the variety has been tested and fared very well in university trials in Arkansas, Mississippi and Missouri. In addition, Ashlock says DrewSoy 5.0 has shown comparable or superior yields in a variety of trials in Illinois, Kansas and Tennessee.
The variety is named in honor of Drew Oliver's heavyweight contributions to the Arkansas, Mid-South and U.S. soybean industries. "Drew was quite a guy and a real force for the Arkansas and Mid-South soybean producer," Ashlock says.
Oliver was a long-serving member and champion of the Arkansas Soybean Association representing the association on the Arkansas Soybean Promotion Board, the Mid-South Soybean Board and the American Soybean Association as well as a founding member of the Southwest Soybean Council.
For more information on DrewSoy 5.0, contact Lanny Ashlock at 501-425-9879 ([email protected]) or Kelly Cartwright at 479-841-3699 ([email protected]) at NSGA.