The corn futures market sunk double digits on Thursday, as traders digested the new crop production numbers from USDA.
It further revised yield expectations.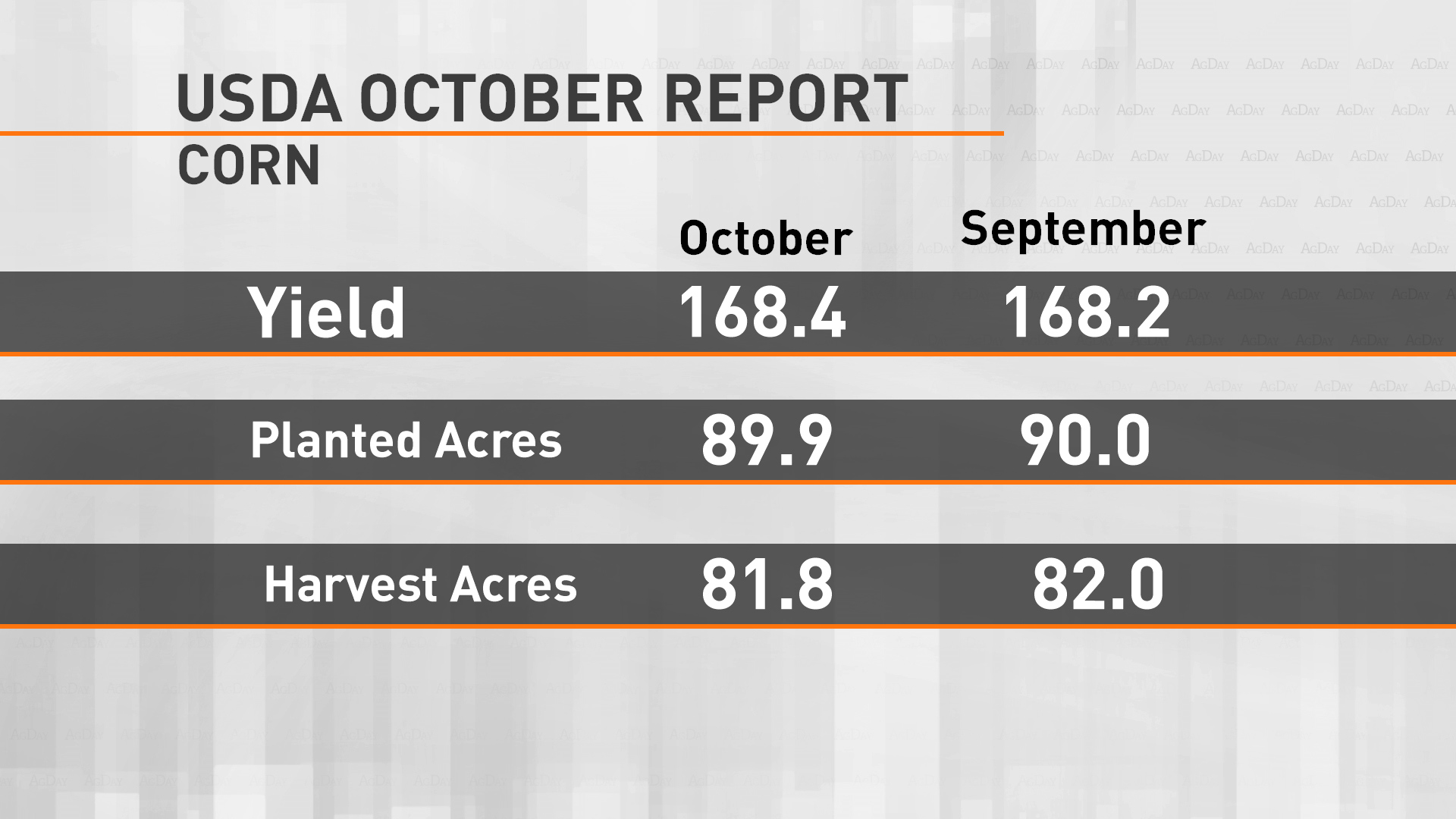 It put corn yields actually up slightly from the September report, but overall production is down along with planted and harvested acres.  Overall production is now forecast at 13.8 billion bushels.  That's down just a tick from last month.
Ted Seifried of Zaner Ag Hedge saying, "It doesn't mean that this is where we're going to be on the final numbers.  I still think final numbers or final production numbers for corn are going to come down, possibly fairly dramatically good, considering the storm that we're having at the moment."
USDA is also reducing exports by 150 million bushels.  It represents smaller supplies and U.S. price competitiveness.  Corn used for ethanol is also down 50 million bushels.
As for soybeans, yields drop a full bushel.  Planted and harvested acres are also down.  Production is down 2% from last month.  If realized, it would mark the lowest soybean production since 2013.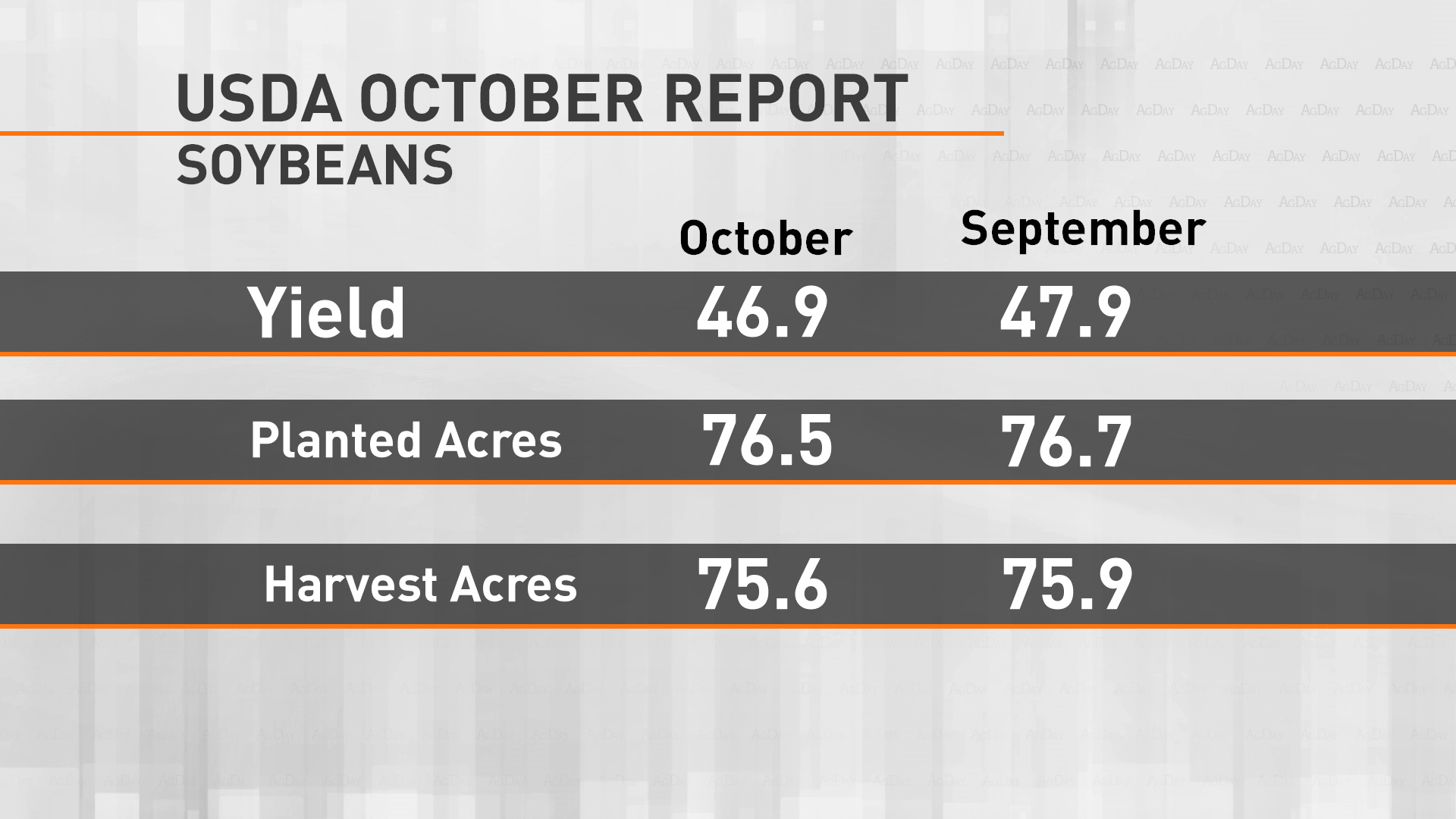 Seifried saying, "That is not considering the winter storm that we're having right now, which likely is going to cause some production losses.  It's also not including the recent sales that we've had to China or the possibility of a trade deal, so with a 460 million bushel carryover with a production number that I believe will still go lower, things could get really rather tight for soybeans, and it's a far cry from the July report when we were talking about over a billion bushel carryover in soybeans."
New crop soybeans are now forecasted to be 460 million bushels.  That's down 180 million bushels from September.
Corn ending stocks are lowered by 261 million bushels.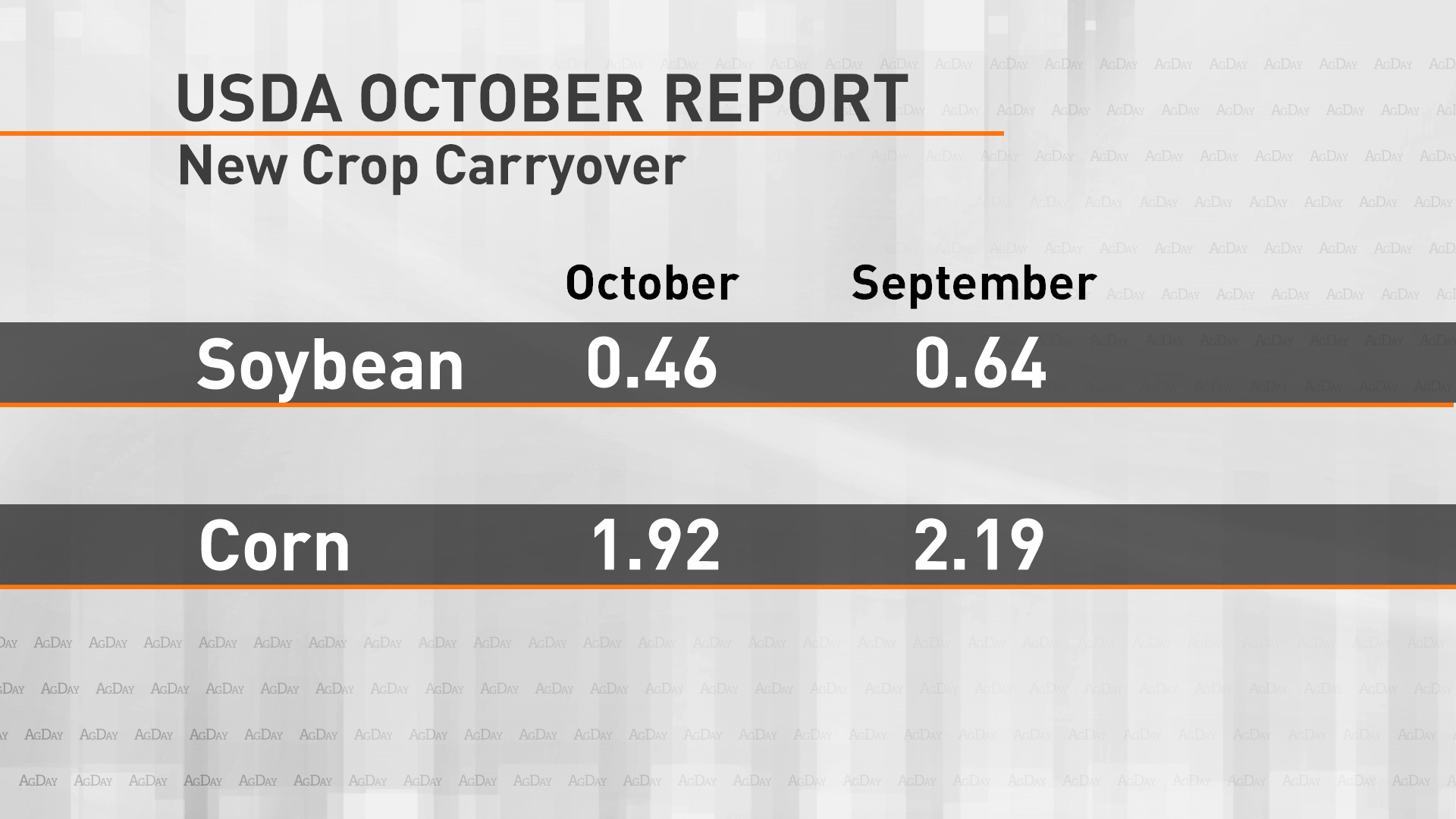 Ben Brown is an assistant professor for agriculture markets at The Ohio State University.  He says, "We saw a huge stock in terms of ending stocks that we had on hand of corn.  A lot less than what the market was expecting, which largely means two things, one, either the 2018 crop wasn't as big as we thought it was, which is my impression of what happened, or we had an extremely high feed and residual use, in that fourth quarter of 2018 and 2019."
USDA did increase the feed and residual demand for corn by 125 million bushels.
Checking the wheat crop, yields are the same as last month, with drops in planted and harvested acres.  Ending stocks are increased by 29 million acres.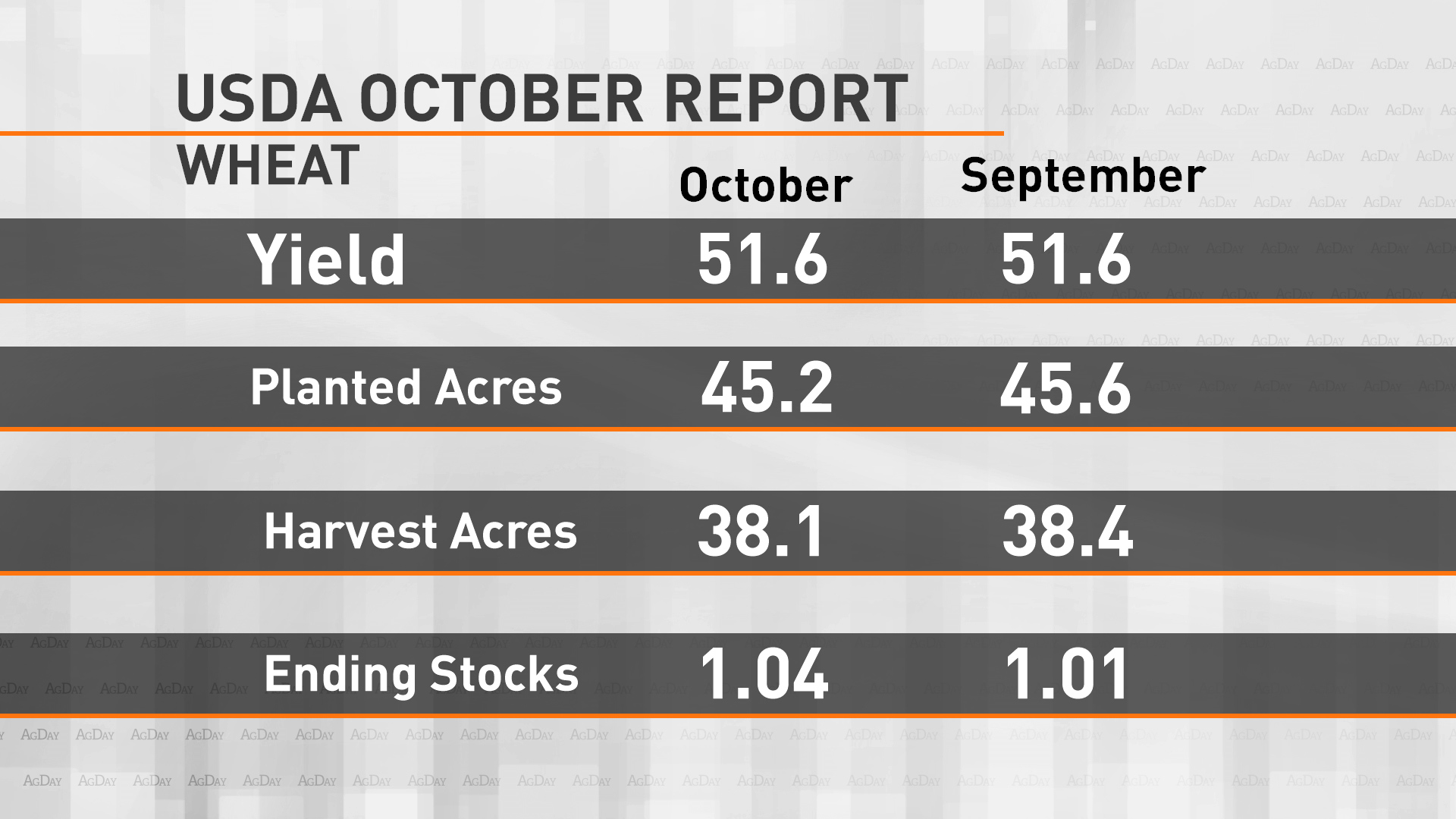 Related articles:
USDA Raises Corn Yield Projection, Lowers Corn, Soy Crop Estimates