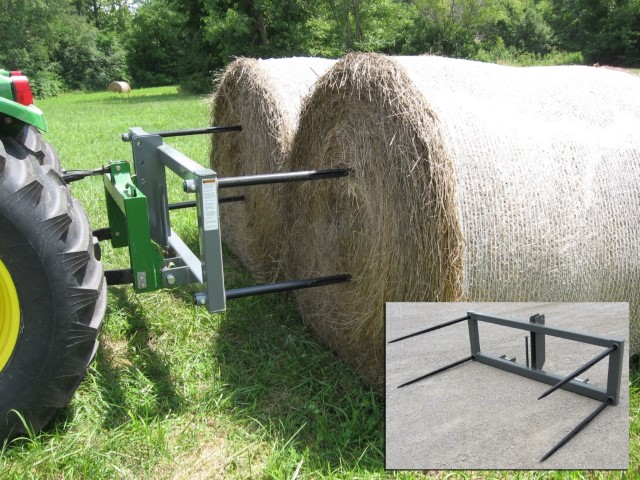 The new DBH-6000 Bale Spear from Worksaver, Inc. easily transports two round bales.  This dual bale handler is compatible with Category II / III 3-pt. hitches and is 76" x 24" in size.  Features four bolt-in spears with useable length of 42", with the spears positioned to allow two 6 ft. diameter bales to be picked up at once.  The DBH-6000 Bale Spear offers a rated capacity of 6,000 lbs.  
Worksaver, Inc. is a manufacturer of agricultural, industrial, commercial and construction equipment for a variety of applications for property owners, farmers, ranchers, contractors and many others.  A variety of equipment is able to fit skid steers and front loaders and tractors.     
For more information, contact Worksaver, Inc., P.O. Box 100, Litchfield, IL 62056-0100.  Phone: 217-324-5973, Fax: 217-234-3356.  Website: www.worksaver.com, E-mail: sales@worksaver.com.

Source: Worksaver, Inc.