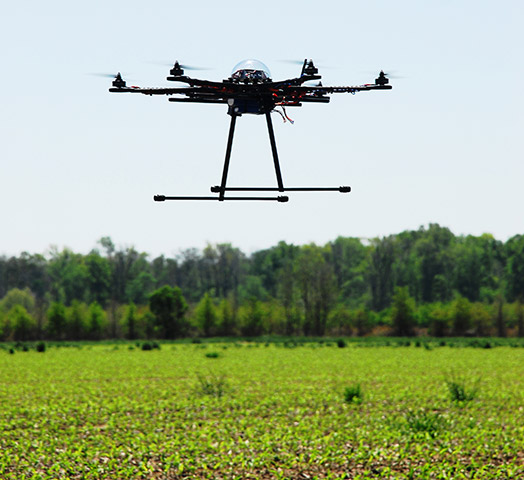 Eight technology companies have announced they have formed the Small UAV Coalition in an effort to push for a regulatory environment that will support safe, reliable and timely operation of small UAVs for commercial and civil use in the U.S. and abroad.
Founding members include (in alphabetical order) include 3DR, Aerialtronics, Airwave, Amazon Prime Air, DJI Innovations, Google[x]'s Project Wing, GoPro and Parrot. The coalition will also receive support from a team of attorneys at Akin Gump Strauss Haur & Feld LLP.
"Small unmanned aerial vehicles will yield tremendous benefits to consumers in so many exciting and practical ways … [including] aerial photography, surveying and mapping, advances in precision agriculture, disaster management, journalism and to monitor flare stacks and gas pipelines," says Michael Drobac, executive director of the coalition and senior advisor at Akin Group.
Drobac says safe commercial, philanthropic and civil use of small UAVs will keep the U.S. technologically competitive in key markets, including agriculture. The coalition looks forward to working with the FAA, FCC, the Obama Administration and Congress, he adds.
Small UAVs are categorized as weighing less than 55 lbs and typically fly at altitudes of less than 400 feet. For more information on the Small UAV Coalition, visit www.smalluavcoalition.org. 
For more information about UAVs in the agriculture industry, visit www.FarmWithDrones.com or the AgWeb technology discussion boards.