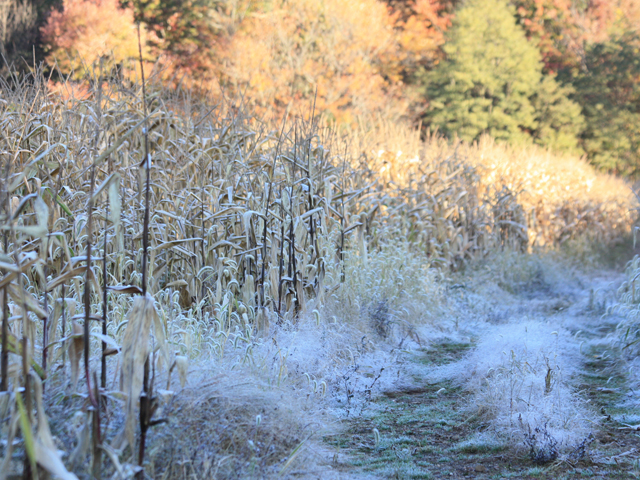 Climate Corporation No Longer Offers Weather Insurance Product
Until now, private insurance offerings that complemented federal multi-peril (MP) crop insurance were an attractive option for risk-averse farmers.
Illinois farmer Jacqueline O'Donnell used a private insurance offering from The Climate Corporation called Total Weather Insurance (TWI) to help fill the insurance gaps on her 3,700 acres of corn, soybeans, wheat and canola. The ground ranges from poor to excellent, and insuring her crops can be a nightmare. By using weather insurance on part of her crops, she was saved in the 2012 drought year because the coverage was based on field location, soil type and crop and paid out automatically when bad weather occurred.
Companies such as The Climate Corporation (now owned by Monsanto) introduced weather insurance as supplemental coverage in 2011. The company sold its TWI product to help farmers protect against weather variables ranging from drought to freeze and to help cover crops when traditional crop insurance might not.
This year, Climate Corporation will not offer its TWI product for growers based on several factors including the reduced commodity price environment and changes in the 2014 farm bill, says Cameron Norgate, director of product management, The Climate Corporation. The farm bill changes introduced Supplemental Coverage Option (SCO) and the Actual Production History (APH) Yield Exclusion, which is good news for farmers, Norgate says, but reduces the need for private supplemental insurance products like TWI.
Yield Exclusion works to increase a grower's APH, thereby increasing the level of coverage they can get through federal MP programs. SCO enables producers to obtain additional subsidized coverage beyond the 85% threshold, up to 86%. The Climate Corporation's TWI product typically secured revenues above 85% of actual production history covered by federal MP crop insurance; it helped producers capitalize on record commodity prices. Now that commodity prices are lower, and Yield Exclusion and SCO are available, weather insurance has less of a coverage gap to fill.
However, SCO is only giving an additional 1% of coverage on top of MPCI (86% vs 85%) and it is on a county level instead of an individual level, notes Jamie Wasemiller, owner of the Wasemiller Insurance Agency and a commodity analyst with The Gulke Group. "SCO has potential for some farmers that are in very volatile counties from a yield standpoint or that greatly outgrow the county year after year, but I will still direct my clients to protect more of their individual risk (MPCI) than give up individual coverage for county coverage SCO," Wasemiller says.
Norgate says only modest growth is likely in the near term for private weather insurance supplemental products.
"Finding targeted perils that can be covered is an opportunity," Norgate explains. "The challenge is developing the technologies for weather-based insurance products, which incur substantial fixed costs and overhead when bringing them to market and maintaining them."
Monsanto Co., the world's largest seed company, bought The Climate Corp. in 2013 for about $930 million to provide farmers with weather data and agronomic modeling to boost yields and manage risk.

Diversity Needed in Insurance Market
On the bright side, private insurance products that supplement subsidized policies enable insurance providers to differentiate themselves in the marketplace, says Wasemiller. That means the number of available private products should expand, giving producers more options for managing around the weather.
"There are great opportunities out there, but the farmer probably has to do a little bit of due diligence on their own," Wasemiller explains. "This is something new."
For more information on changes in crop insurance, watch for the upcoming February issue of Top Producer magazine and online at www.topproducer-online.com