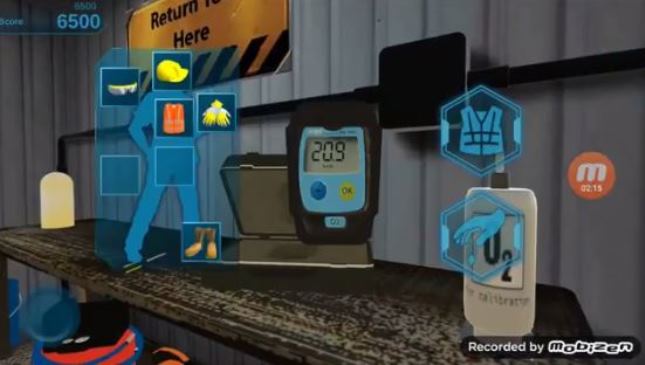 Handling grain can be a risky business. According to Nationwide, workers compensation claims from grain elevators has doubled in the past seven years. Meantime, far too many workers are trained on outdated VHS tapes. But now – there's an app for that.
The training app, Hazard Spotter, is free to download on Apple and Android devices. Ryan Janssen, environmental health and safety director at Key Cooperative, helped test the app and says it is one way to modernize this valuable training.
"I grew up with Atari and Nintendo," he says. "That's what got me excited about this initially. It teaches our employees the skills we want them to have in a format they are familiar with – and it has the potential to bridge the gap between older and younger generations.
Key Cooperative plans to supplement Hazard Spotter with additional required training for about half of its 300 employees.
Nationwide says the app provides a realistic, first-person view of an employee tasked with completing common maintenance jobs in a grain storage facility. Different scenarios cover housekeeping, preventive maintenance, hot work and more. Players are scored based on completing tasks, providing proper documentation as needed, identifying hazards and properly using equipment.
"This app turns your smartphone into a portable training device," says Steve Simmons, Nationwide's associate vice president for risk management.
Watch a brief demo of Hazard Spotter below.