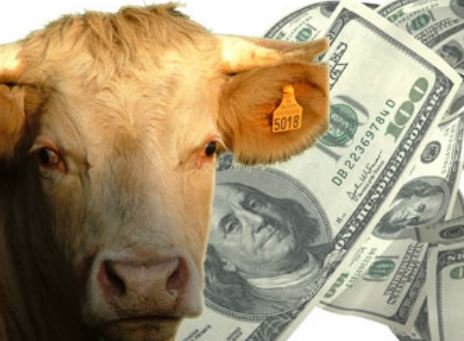 Jared Wareham
Deepwater, Mo.
By Jared Wareham
We must evaluate all the purchases we make today for total value received per dollar spent. Buying bulls is no different. You must evaluate the value received with the purchase of those genetics. Are you simply getting a bull to breed your cows or getting service beyond the animal? Do these services represent tangible value? This year's record-setting replacement bull costs encourage us to evaluate our purchases more closely.

Standard services, such as breeding warranties, free or low-cost delivery and promise of genetic improvement, are basic. Moving forward, genetic suppliers must evolve and offer new services with tangible value—and less "blue sky" promises. Savvy commercial producers will sort through the minutia with a critical eye and determine who is offering the greatest value.

We've seen the emergence of new dynamic customer services in the past decade. Helping customers increase profit with assisted calf marketing, source and age verification programs and open access to branded programs have become very powerful tools. However, most moderate-sized and smaller producers  lack the scope and industry access to facilitate these services on a consistent or affordable basis. Service has a cost—and it's a significant one.

The customer service bundles of the future will still consist of these basic delivery options and warranties, but will include premiums linked to measurable genetic value. Bull suppliers will have to offer more than value-generating genetics. They will need to help deliver that value to customers. This will become the new standard.

With the beef industry continuing toward value-based markets and brand-certified programs, commercial herds will be relentlessly charmed by suppliers that can help them capture profits. Simply producing sound, functional bulls delivered for free won't be enough.
Unfortunately, the costs of such service will force producers to "go big or go home" to stay competitive. The developing mega networks of bull suppliers is just another sign of an evolving industry. Forward-thinking breeders are seeking these collaborative relationships to enhance customer service. The larger a network becomes, the greater access it has. Thus, the ability to help customers capture premiums from brand-certified programs, such as Certified Angus Beef or Top Dollar Angus, magnifies.

Networks of today are made of breeders with 20 to 100 cows joining forces to hold a bull sale. The networks of tomorrow are made of herds with 300 to 1,000 cows to offer more than 1,000 bulls in a season and cover massive territories. Networks of this magnitude have the size and scope to unlock calf premiums and provide the holy grail of services to customers.

The next time you consider genetic suppliers, plan for the changes on the horizon of our industry. Align yourself with bull suppliers in a position to offer you extra value per dollar spent. Seek relationships with breeders that possess quality resumes and a legacy of customer service. The bigger the network your genetic supplier cultivates for his own business, the greater your opportunity for profitability. They are linked.

Likewise, producers shy on innovation, breed improvement and compatible personality will be left behind for lack of intangible value. They will find themselves marooned on a deserted island—where you will find yourself too, if you buy their bulls.

Jared Wareham devotes much of his time to cattle breeding, bull development, marketing and strategic
planning. He is part of a three-person team, which includes his wife Jill, that markets 300 bulls annually. They reside near the bull development facility with their three young daughters Mikah, Rhett and Sawyer.