Carbon sequestration is the next major focus of Indigo Agriculture. Today in Memphis, Tenn., the company, which provides seed treatments and electronically connects grain growers and buyers, announced a goal to remove 1 trillion tons of carbon dioxide from the atmosphere.
"The potential for agricultural soils to capture and store atmospheric carbon dioxide is the most hopeful potential solution that I know of to address climate change," says David Perry, Indigo CEO. "It is the only action we can take today that has an impact. The size of the potential solution is equivalent to the size of the problem."
Atmospheric carbon dioxide has exceeded 415 ppm, representing an increase of 1 trillion tons—or, a teraton—of atmospheric carbon dioxide since pre-industrial levels of 280 ppm, according to Indigo.
"There are 1 trillion tons of carbon dioxide that is in the atmosphere today that wasn't here 250 years ago," Perry says. By using the potential of agricultural soils, the company's Terraton Initiative seeks to remove 1 trillion tons of carbon dioxide from the atmosphere.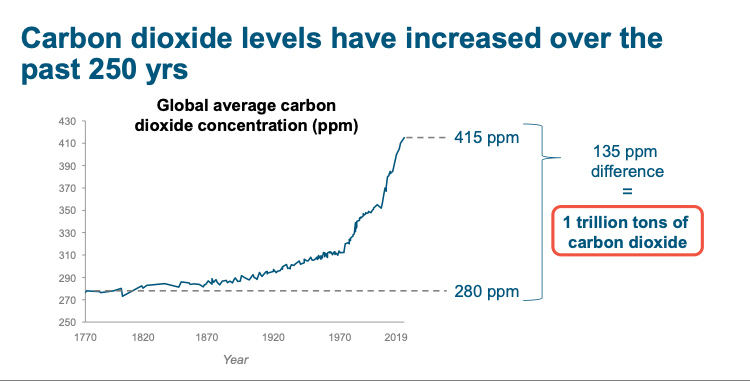 To reach its carbon sequestration goal, Indigo is launching Indigo Carbon, a market providing growers with the financial incentive to implement regenerative farming practices and remove carbon from the atmosphere. These practices can include minimal tillage, cover crops and crop rotations. In partnership with the Ecosystem Services Market Consortium (ESMC) and other organizations, Indigo will use its digital agronomy technology and satellite imagery analysis to measure and verify soil carbon sequestration and on-farm emission levels.
If implemented on the 3.6 billion acres of farmland across the globe, regenerative farming practices, increased scientific understanding and new technologies have the potential to return the carbon levels in agricultural soils from an average of 1% back to 3%, according to Indigo.
Farmers who join Indigo Carbon within the first 12 months are eligible to receive a minimum of $15 per metric ton of carbon dioxide sequestered. The market price will ultimately be set by supply and demand. Perry says most farmers can sequester 2 tons to 3 tons per acre per year, which would be an added revenue of $30 to $60 per acre.
Another element of the initiative is the Terraton Experiment, which will study carbon sequestration over a decade or more. Indigo is partnering with the Soil Health Institute, The Rodale Institute and a network of growers to quantify farming practices that maximize soil carbon sequestration and understand the impact of these practices on farm profitability and crop nutrition.
Carbon-enriched soils are healthier soils, Perry says, as they feature improved drought tolerance, require less inputs, showcase better water permeability and produce more nutritious crops with enhanced yields.
"Through the process of photosynthesis, agricultural plants have the ability to economically pull more carbon dioxide out of the atmosphere than any other technology," explains Geoffrey von Maltzahn, PhD, Indigo's chief innovation officer and co-founder. "The Terraton Experiment will represent the world's largest atmospheric carbon sequestration experiment, bringing together growers and partners from across the scientific community in an open-source platform."
Learn more about Indigo's Terraton Initiative at https://www.indigoag.com/the-terraton-initiative
In 2019, Indigo was ranked No. 1 on CNBC's Disruptor 50 list. The company is headquartered in Boston, Mass., and has 650 employees and seven global locations.