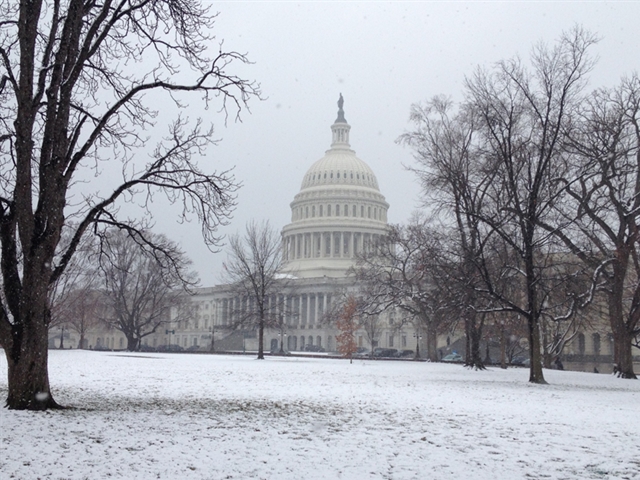 Republican senators poised to lead major committees when the GOP takes charge are intent on pushing back many of President Barack Obama's policies, setting up potential showdowns over environmental rules, financial regulations and national security.
The all-GOP Congress — Republicans also have a commanding majority in the House — gives the powerful Senate committee heads a newfound opportunity to steer legislation and help shape the national debate.
With Republicans winning control of the Senate in the November election, all the committees will get new leaders, though all have been around for years.
The heads of the 13 major committees and Veterans' Affairs are some of the most senior members of the Senate. Three are octogenarians and four are in their late 70s. Only one new leader will be a woman; Alaska Sen. Lisa Murkowski is in line to take over the Energy and Natural Resources Committee.
A look at a few powerful senators and their issues:
___
AGRICULTURE
Kansas' Pat Roberts, 78, will consider renewal of child nutrition programs that have been pushed by the White House and expire next year. Roberts has criticized efforts to make school lunches healthier, calling for studies on the costs of the program and economic impact on schools.
Roberts has been a recent dissenter on the normally bipartisan panel, voting against the five-year farm bill that Congress passed in May. Roberts supported the bill's boost in crop insurance for farmers but said other subsidies needed more changes. He called the entire bill "a look in the rear-view mirror."
Like his Republican counterparts in the House, Roberts has championed cutting back spending for food stamps, saying the farm bill's estimated cut of $8 billion over 10 years was insufficient.
Roberts held the gavel of the House Agriculture Committee 20 years ago and during his tenure he helped write the 1996 farm bill.
ENERGY AND NATURAL RESOURCES
An energy policy expert from an energy-producing state, the 57-year-old Murkowski wants to unlock as much of America's energy as safely possible.
Murkowski has argued for opening up the Arctic National Wildlife Refuge for drilling, as well as Alaska's offshore, and has opposed regulations that block energy production. She believes EPA regulations to curb coal-fired power plant pollution to deal with global warming will threaten the reliability and raise the costs of electricity.
She supports exporting U.S. natural gas and has led the charge on pressuring the administration to lift restrictions on exports of crude oil. She has backed the immediate approval of the Keystone XL oil pipeline, which McConnell has said will be first on the new agenda.
Murkowski, unlike others in the GOP, believes global warming is happening and that Alaskans are already experiencing the effects of rising water temperatures and thinning ice.
ENVIRONMENT AND PUBLIC WORKS
The likely ascent of Oklahoma's James Inhofe, 79, represents one of the biggest sea changes on a Senate committee with Republicans in charge.
Inhofe, one of Congress' most vocal deniers of the scientific consensus of climate change, wrote in a 2012 book that global warming was "a hoax." He will replace Californian Barbara Boxer, who introduced climate change legislation in 2009 and was an ally of the environmental community and Obama.
Inhofe, by contrast, is a thorn in the side of the Environmental Protection Agency and has argued that more regulation will kill the economy and jobs. Inhofe has called on the EPA to abandon stricter rules on refinery air pollution and to reject their own scientists' recommendation to tighten a standard for the main ingredient in smog. Inhofe is likely to boost oversight of the agency and try to thwart its agenda at a time when Obama wants to shore up his climate legacy.