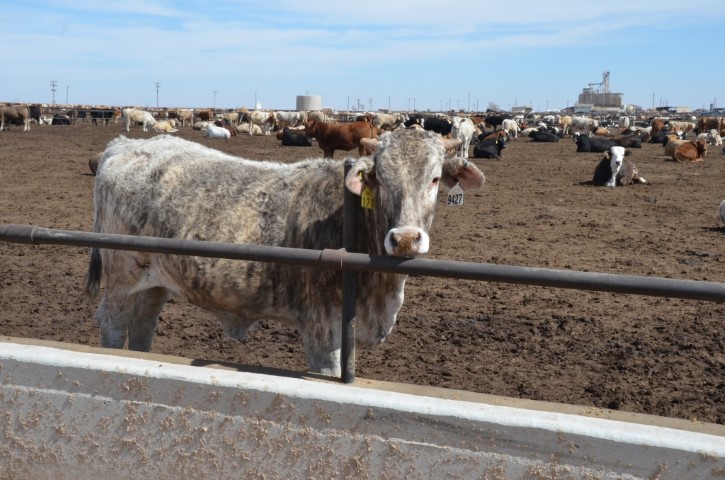 A new study shows that Country of Origin Labeling (COOL) has not adversely affected trade with Canada and Mexico.
The study authored by C. Robert Taylor, agriculture economics professor from Auburn University, found no difference in pricing of imported cattle before and after COOL. Taylor came on AgriTalk this morning to discuss his findings.
The study was based on Mandatory Price Reporting (MPR) data that packers provide to the USDA. The data makes distinctions between imported slaughter cattle and slaughter cattle of domestic origin. Other previous studies had used data that had not been publicly available and showed COOL negatively affected the price basis of imported cattle versus domestic cattle.
"The MPR data shows that for most categories of slaughter cattle the basis actually narrowed, not widened. Also, looking at the imports of slaughter cattle and feeder cattle from Canada and Mexico there's just no significant difference before and after COOL," Taylor says.
During last Friday's AgriTalk Jim Wiesemeyer, senior VP for Informa Economics, questioned some of the data within the study.
"The study NFU (National Farmers Union) released cherry picked the years of analysis. Those years included 2005 when there were trade restrictions on live cattle coming in from Canada. Remember BSE? Had the analysis included the years before the Canadian BSE crisis, mad cow, it would have had nearly opposite results," Wiesemeyer says.
Taylor points out that MPR data only goes back to 2004 and the data from 2004 was not clear on imports. The starting date of September 2005 was selected because that's when the Canadians started reporting. Trade data was analyzed going back further in time and no significance was found.
"If I use a much shorter observation period with the monthly trade data I do find a significant negative affect of COOL," Taylor adds. "However, when you consider imported and domestic captive supply that significance disappears."
Imported slaughter cattle data was primarily all from Canada, while the feeder cattle data came from both Canada and Mexico. Approximately 80% of imported feeder cattle come from Mexico and nearly 20% from Canada, with the small remainder coming from other areas of the world.
Several studies have come out showing COOL would have negative impacts on live cattle trade from Canada and Mexico, but Taylor says they must not be looking at the same data.
"Again, the Canadian study that was presented to the WTO (World Trade Organization) is based on some detailed Canadian data that the consultants were provided, but was not publicly available to me," Taylor relates.
Also coming on AgriTalk to discuss COOL was Danni Beer, president of U.S. Cattlemen's Association.
Previous to this study the WTO was getting numbers from Canadian trade organizations that were different. "What we have now is publicly available data from Mandatory Price Reporting that is very detailed. I think it backs up what we've been thinking as a group," Beer says.
If a North American label were to be used rather than individual countries Beer does not believe that would be an acceptable compromise. "At the WTO level there has been some history of saying that you need to give countries their individual identity on products."
COOL continues to be hotly contested and the WTO still has a say if it can continue, so more studies will likely follow both in support and opposition.