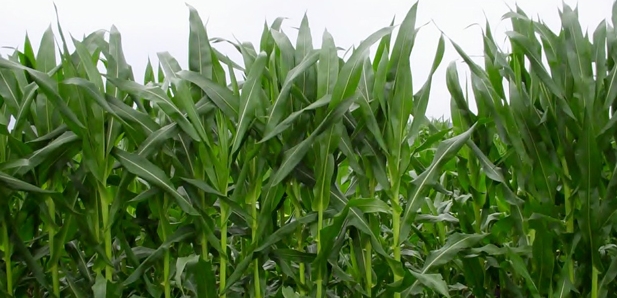 If good growing conditions persist, it will be normal to find 250-bu.-per-acre pockets of corn in Midwest fields this fall. Meanwhile, national average yields could be in the 170-bu.-per-acre range.

"I think 250 (bu. per acre) is going to be a norm. That's going to be the norm in pockets," Bob Utterback, Utterback Marketing Services, tells the U.S. Farm Report Market Roundtable. "What's going to happen is in Monday's crop condition report, I think the poor is going to go to the average. We're not going to see this deterioration."



Weather conditions this year appear to be similar to those in record crop years, agrees Gregg Hunt, Archer Financial Services.

"Up to this juncture, if the weather holds out, and it doesn't get excessively hot in August—which doesn't seem to be in the cards at the moment—that it is, without question, very, very similar to other record crop years that we've seen, and '04 comes to mind as being about as perfect a pattern as I've seen in any two particular crop years up to now," Hunt explains. "So yeah, you had a lot of holes in the fields in that year, excessive rain, and then you stayed cool. … This time around, it looks like their forecasts for something in the 170s is a very strong possibility."

Assuming those yields hold true, the markets will turn to the question of what conditions will create a bottom in the market.

"The structure of the market, the real risk, is $3.50 to $3.65 flat price," Utterback says. "I'm not really more bearish than that. The problem is that the deferreds come down to the front end, the farmer stores it clear to next summer. He takes it out cheaper than he put in with his storage cost, he's got nothing sold for '15, and without a weather event, without a major producer between now and next summer, things could get really, really messy until we finally flush the market and create the usage. So we're really asking ourselves, how is this bottom going to be formed? That's what will be the debate now over the next several months."

Click the play button below to watch the complete U.S. Farm Report Market Roundtable, including a discussion of possible $9.50 soybean futures and new information on Chinese demand:

---
Click here for more news and videos from Top Producer's Power Hour.