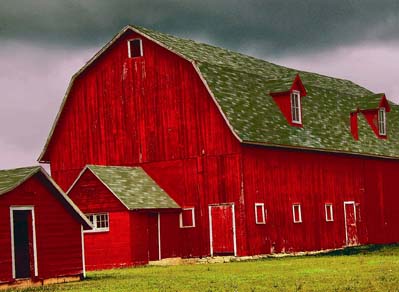 Farm and ranch managers and owners describe how they are bringing in a new generation to the land in a new free publication.
"'Western Farm and Ranch Transition Strategies' details methods 10 farms and ranches are using to build management capability, capital/equity or autonomy so a new generation can take over the family businesses," said Cole Ehmke with the University of Wyoming Extension and an author of the publication.
"The risks of not having a transition plan can vary widely— ranging from having increased stress and family strife to developing a low-profit trajectory," said Ehmke, an agriculture entrepreneurship and personal financial management specialist. "Not building a well-designed transition plan remains a blind spot for many farmers and ranchers."
Planning for bringing in new managers and their spouses and planning for the exit of the senior generation from a business is a valuable investment, he noted.
A transition/succession plan can help outline what will happen with each agricultural enterprise and who will take over each management activity, based on a timeline and performance criteria and on discussions with family and business partners.
"Succession planning is a fundamental challenge facing the ag community over the next decade andbeyond since a successful training program for a new manager could easily take five years, but many operations haven't started planning yet," Ehmke said.
Hard copies are available for free from the Wyoming Mediation Program – contact Lucy Pauley at [email protected], and from Ehmke through UW Extension – contact Ehmke at [email protected]
Electronic copies are available at valueaddedag.org. English and Spanish versions are offered.

Source: University of Wyoming Extension