In the evening, when I sit down to dinner with my family, we bow and thank God for providing His rich blessings. One bite into my wife's famous pork chops is usually all it takes before I look around the table and say, "Ya know, there are people who don't have enough food." The children roll their eyes, if they look up at all -- we talk about this often at the dinner table.
But a recent report shows that not only are there people who don't have enough food, but there are also people who do not have fertilizer. Farmers in Nigeria are fully reliant on government subsidies to keep fertilizer pricing in check. However, the people also rely on the government for delivery of fertilizers, and the planting window is narrowing there, but no fertilizer has yet been delivered.
Details are sketchy as to the cause of the delay, however Agriculture Commissioner Alhaji Arzika Tureta told news sources that the Nigerian government was set to purchase 100 metric tons of fertilizer. When the fertilizer will arrive is unclear, and that has growers fearing for their crop. The admission that the Nigerian Government plans to import fertilizer in such a large quantity at this late hour leads one to wonder if someone in the Agriculture Ministry forgot to place an import order months ago.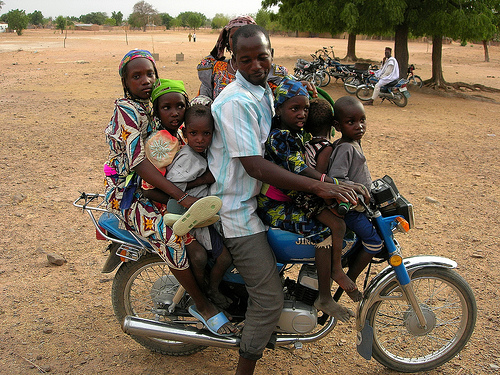 Last year was particularly difficult for the farmers of Nigeria who grow tubers like yams and cassava. Flooding late in the growing season destroyed crops and thinned returns for farmers. This year was expected to produce a bumper crop and improve farm returns, but with fertilizer deliveries delayed, growers may not have the time to fertilize, threatening yield potential.
Some growers have reportedly considered buying fertilizer from the black market, but the prices imposed there are much too high for farmers to afford -- especially given the limited returns in savings from last year. Fertilizer is sold in the bag in that nation and a bag of NPK that would cost $34.69 in U.S. Dollars costs $5500.00 in Nigerian Nairas.
While yams and cassava don't hold much sway over life on the farm in the United States, the subject will come up at dinner tonight in my house. If there is a shortage in Nigeria, it may be the direct result of poor planning on the part of the Nigerian authority.
They say, "Good fortune is what happens when opportunity meets with planning." Nigerian farmers have a chance to make up some ground this year as conditions are as good as they have been in a while. But delays in fertilizer deliveries from the government may waste a perfectly good growing season -- imposing one more year of declining farm returns and not enough food to go around.
---