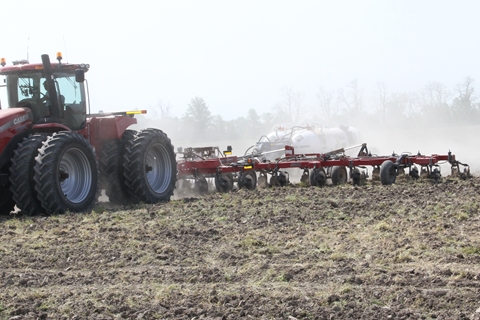 Farm Journal's Pam Fretwell sat down with fertility management consultant Joe Jenkins at a recent Farm Journal Corn & Soybean College event in Olive Branch, Miss., to discuss the challenges southern farmers face. In the last few years, Pam notes, there have been a lot of changes in the crops being grown in the South. Cotton is first to come to mind but, as Joe Jenkins points out, the south has shifted to more corn, soybeans and wheat, even venturing into rice in some areas.
"I see, right now, cotton going down," Jenkins says. "Maybe a little less corn depending on if the market changes."
Despite the possibility of less corn in the ground, the attendees at the Corn & Soybean College in the South are talking fertilizer.
In corn, Jenkins says, nitrogen management is becoming a "great big player," especially with so few southern farmers using starter fertilizers. "We plant a little bit earlier," he says. Any time you plant in cool conditions you will have nutrient problems.
Joe Jenkins explains:
(Click here to see the full list of 2015 Farm Journal College events)