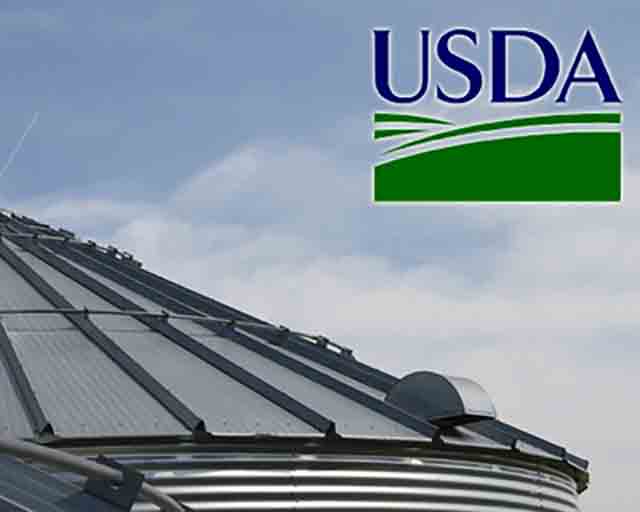 Descriptors such as "little changed" or even "virtually unchanged" were commonplace in the June 9, 2017 USDA World Agricultural Supply and Demand Estimates (WASDE) reports. Commodities traded slightly lower immediately following the report's release. 
Here are some highlights of what the latest reports revealed.
Corn / Sorghum / Barley / Oats
An increase in sorghum stocks was offset by reductions in barley and oats. USDA did not change projected corn production for 2017/18 from the May report, at 14.065 billion bushels. The season-average price was also unchanged from a month ago, with a range of $3.00 to $3.80 per bu.
Soybeans
Supply and use projections for 2017/18 are "little changed" from the May report. Ending stocks were revised upwards slightly by 15 million bushels to 495 million total bushels. Season-average prices for 2017/18 are projected at $8.30 to $10.30 per bu.
Wheat
Increased beginning stocks, production and imports led to higher projected U.S. wheat supplies for 2017/18. Meantime, carryout remains 20% lower than last year. Global consumption is marginally lower, with a 1 million ton reduction in India only partially offset by increases in Russia, Brazil and Chile. The 2017/18 season-average prices is projected at $3.90 to $4.70 per bu.
Cotton
U.S. cotton exports show a reduction of 500,000 bales compared to last month. Higher foreign production could further curb global import demand. Ending stocks are also projected at 5.5 million bales, which would be a nine-year high if realized. The 2017/18 season-average prices range from 54 cents to 74 cents per lb, unchanged from the May WASDE reports.
Rice
Ending stocks are projected 2 million cwt lower from a month ago, based on increased exports. Overseas, the largest supply change comes from a 1.5 million increase expected in India. The season-average prices range from $11.00 to $12.00 per cwt.
Livestock / Poultry / Dairy
Beef production for 2017 is down, but higher expected placements could support a higher forecast for 2018. Pork, broiler and milk production is also down for 2017.
Click here to read the entire reports.